Serene Singh, a University of Colorado junior majoring in political science and journalism and minoring in leadership studies, has won the prestigious Truman Scholarship, an honor that brings with it up to $30,000 for graduate study, priority admission at graduate institutions and intensive leadership training for careers in public service.
Singh, in the long history of CU, is only the University of Colorado's 11th recipient of the scholarship and first since 2014.
Singh is the first and only Sikh American woman to have won this remarkably competitive and prestigious scholarship.
The 59 new Truman Scholars were selected from among 756 candidates nominated by 311 colleges and universities. Recipients were chosen on the basis of their academic and leadership accomplishments and their likelihood of becoming public service leaders.
"Serene brings tremendous energy and enthusiasm to our campus and beyond. She engages in remarkable community service, has extensive leadership experience and maintains sharp academic focus all at once," said Deborah Viles, director of CU Boulder's Office of Top Scholarships.
"She's already shown herself to be a change-maker, and the Truman Scholarship will help broaden her influence. I'm proud to have her represent CU as a Truman Scholar, and I'm looking forward to seeing where her path takes her."
Singh is a member of numerous groups and organizations on campus, including the Boettcher Scholars, Presidents Leadership Class, Colorado Bhangra, Political Science Honor Society and University of Colorado Student Government, where she serves as Chief Justice of the Judicial Branch.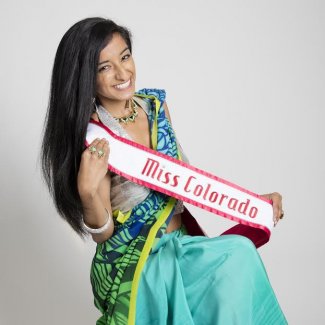 Singh has made important strides for Sikh women in pageantry, as well. Singh, as the first Sikh woman in her state to win Miss Colorado Teen and the first South Asian woman to hold the title of America's Junior Miss, started a nonprofit called The Serenity Project to offer an experience aimed at growing confidence and self-esteem for at-risk and marginalized communities of women. She hopes the project will empower participants to find their voices and focus their energy on causes they believe in.
She also works with women in The Serenity Project on speaking skills and coaches middle school and high school students for Speech and Debate in economically depressed regions, as well as students from low-income backgrounds across the country. Singh is a 3-Time State Speech and Debate Champion, the first and only one to hold this record in the state of Colorado.
Outside of school work, Singh is very active in the Sikh-American community. She started the first Sikh Student Association in Colorado and is working on an honors thesis in addition to policy that will help protect Sikhs in the United States from hate crimes. Annually, Singh organizes a camp for young students to learn Punjabi Indian dance and challenge their stereotypes surrounding South Asians and Sikhs in America. In her painting exhibition project, Singh was selected on a campus of over 35,000 students to publish her artwork on Sikh women - redefining beauty and confidence amongst young women.
Singh also has interned with the U.S. Senate, the Sikh American Legal Defense Education Fund and Opportunity Nation to further explore her interests in areas such as First Amendment rights, justice and tolerance.
Singh said of the award: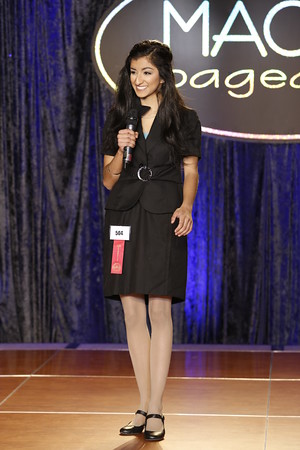 "I am incredibly honored and humbled to have received the Truman Scholarship, which is nationally known for its competitive nature and its strong desire to invest in our nation's most promising change-makers and leaders. I feel truly fortunate to have been selected amongst thousands of students.
 
This scholarship and the people I have met from this journey have changed my life in the best ways possible—I thank each and every one of them for their love and support in this rigorous process. My Sikh faith has and will always be the most important foundation for public service that I could ask for. From a young age, I have been taught the value of sewa, or selfless service, and chardi kala, or high spirits. I believe that by practicing my Sikh faith, I become a better American and a more compassionate person. Part of this reason is because my faith and my Sikh community has made me sensitive and aware of the injustices in the world around me. Yet, my Sikh community has simultaneously given me the courage and bravery to stand tall and fight against discrimination, intolerance, and injustice. While I am honored to be the first Sikh woman to receive the scholarship, I have made it my mission and goal to not be the last. I cannot wait for more opportunities to learn, grow and give back to my incredible community, state and country."
Recently, Singh was also awarded various prestigious awards on campus including the Equity and Excellence Undergraduate of the Year, Inclusive Advocate of the Year, and the James E. Schaffer Leadership Award.
Singh aspires to one day be appointed to the United States Supreme Court.
Congress established the Truman Scholarship Foundation in 1975 as the federal memorial to President Harry S. Truman. The foundation awards scholarships for college students to attend graduate school in preparation for careers in government or elsewhere in public service. The activities of the foundation are supported by a special trust fund in the U.S. Treasury.
Visit the full article here published in the CU Boulder Today here.
Serene Kaur Singh
~ [email protected]