The dress code?
Black Tie...
The Event?
A film screening and awards night...
The Honorees?
A group of Boston students ranging from 8 to 17 years old, recognizing and applauding their efforts to combat ignorance with knowledge, hate with love and bias with equality.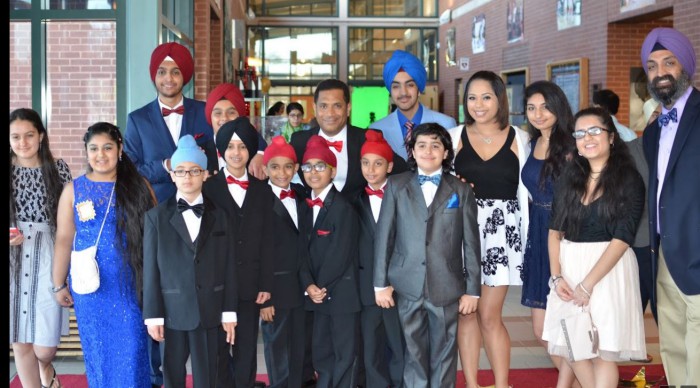 And why not! A message of unity, love, and equality
needs to be recognized and celebrated
especially when it comes from our youngsters.
On Saturday, April 29th, the New England Sikh Study Circle (www.nessc.org) and Film Neev (www.filmneev.com) collaborated to host the 1st New England Khalsa School Film Screening And Awards Night. Students of the Sikh diaspora worked with Harbaldeep Singh of Film Neev over the course of a few months with the goal of creating short films to raise awareness of the Sikh religion. They began by learning the very basics of filmmaking, then split up into four groups to create four different movies with unique casts and plotlines, all with the overall goal to educate their audience about Sikhism. The ambitious, first-time project was hugely successful, and films were received very well at this sold out event.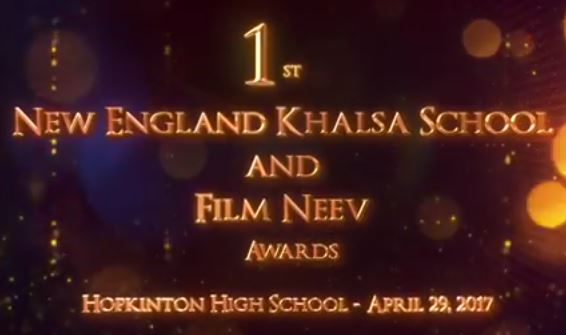 While each film had the same overarching purpose, the teams chose to accomplish this by highlighting different facets of Sikhism setup in the contemporary world.
The first film, "Three Golden Rules" featured the youngest students, who chose to focus on the basic three tenets of Sikhism: Remembering God, Sharing what you have with others, and earning a living through honest means and hard work. The plot revolved around three brothers who earned money for a new video game console by running a lemonade stand. Having raised money for this console, they returned home with no money. What happened to that money, the dilemma they faced and the decision they made based on their Sikh learning's was a premise of this film.
The second film was called "Super Kaur and Super Singh," a play on Superwoman and Superman since Sikh women and men share the surname Kaur and Singh, respectively. The evil super villain threatens to destroy their Gurudwara (Sikh place of worship). Upon learning about his scheme, the superheroes come to the rescue. The villain tries to weaken the superheroes by stealing their articles of faith. The film was great metaphors for evil villains of today who challenge the fundamental beliefs of religious and ethnic minorities to divide.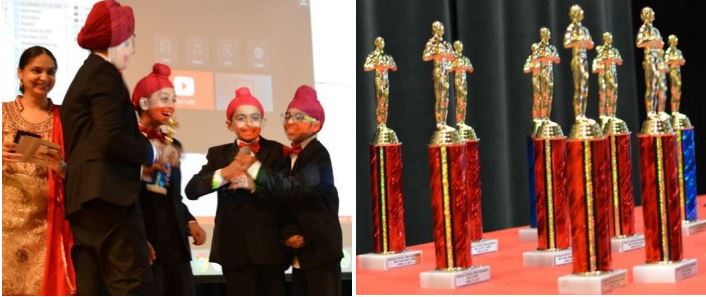 "In The King's Court", no one is special! You may be the biggest deal there is; all are equal in this king's court. This movie focuses on awareness about Sikhs, the Gurudwaras where Sikhs worship and some of Sikhism's basic tenets by telling a contemporary version of an incident from Guru Amar Das Ji's time. When Sikh leaders in awe of the most powerful visitor fail to muster the courage to uphold Guru's maryada, would anyone brave the odds to maintain the decorum and dignity of Guru's house? Is it willful arrogance of the mighty or innocent ignorance? Are we to blame for any of that? Should we take it laying down? Both Sikh and Non-Sikh audience relate to the positive message in their own ways.
The final film, "From Women, Man is Born" used the Sikh value of equality as its theme, with a specific focus on gender equality. The filmmakers chose to show gender (in)equality over a long time span, showing how young girls are discriminated on the sports field just as women are in the workforce with unequal pay rates. Using Sheryl Sandberg's (COO of Facebook) book "Lean In" as inspiration, the film effectively integrated core values of Sikhism with modern-day issues.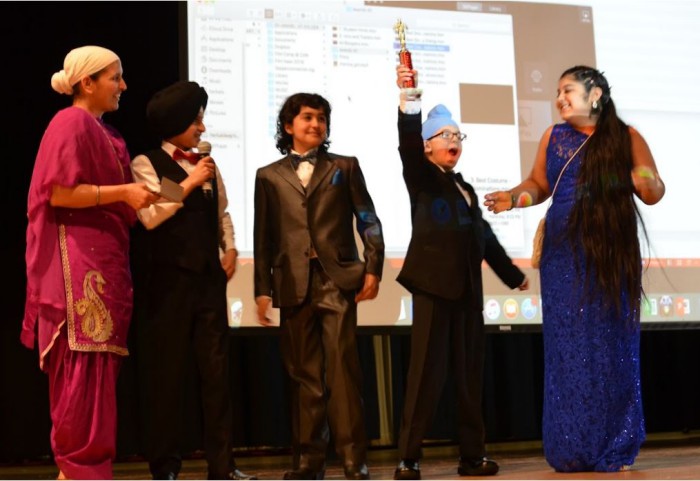 Kids shot these films beautifully across various locations in Massachusetts-Town of Lexington, Highfields Golf Course Grafton, Grafton Common, Worcester Academy, NESSC Gurudwara at Milford and Westborough.
Each film was beautifully made, thought provoking, and uplifting. Even more importantly, each was educational in its way. Today more than ever, Sikh Americans experience Islamophobia and bear the brunt of racism and discrimination as a result of their turbans and long hair. The number of reported hate crimes is on the rise, and intolerance seems to be becoming the norm. But these students have chosen to fight ignorance with education and using film as a means to accomplish this is effective, creative, and incredibly inspiring. Education is usually associated with academics - with articles, classroom lessons, and books. However, many times the most impactful lessons are conveyed through media forms, which is why this effort is so significant. These films expressed core values of Sikhism - service, equality, humility, and more - in humorous, heartwarming packages that were relatable and more accessible than academic jargon. With creative efforts like these, we have the chance to engage wider demographics, which is integral in the movement to create a conversation about Sikhism. To see the next generation combating hate with love is revolutionary, and is something adults across faiths and races can learn from.
Bruce Tretter, the selectman from Westborough MA, Master Rick Barret, the selectman from Boxboro MA were present and praised the kids and teacher Harbaldeep Singh for the tremendous effort they put into making these films to show universal values we all share. Malkit Singh Gill, President of New England Sikh Study Circle, Harinder Singh Soin, Kawaljit Mokha, Amandeep Singh who helped to organize this workshop, also lauded all the kids, teacher and parents who contributed to making this event a success.
This free community event was possible by generous support of sponsors. Thanks to Bollywood Grill, Chinese Mirch, Welcome India, Shobha Shastri, Nikki Khatra, Media Partners Global Punjab and all the volunteers.
You can watch all the films and trailers here:
| | | | |
| --- | --- | --- | --- |
| Film Name | Trailer | Film | Duration |
| Three Golden Rules | | | 13:55 |
| Super Kaur and Super Singh | | | 10:31 |
| In The KingÕs Court | | | 11:19 |
| From Woman, Man is Born | | | 12:51 |
Winners of Audience and Peer Awards are:
For more information contact:
Amandeep Singh ([email protected])
Harbaldeep Singh ([email protected])