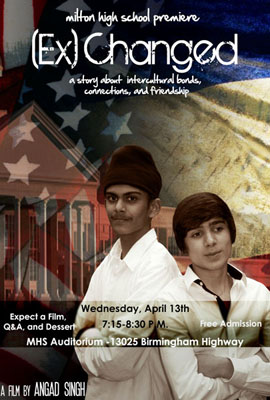 Angad Singh has done it again!

The teenager recently debuted another tool for learning and change: a documentary film, (Ex) Changed. This is his third short film, which takes the audience into the heart of an atypical American; a film that demands an empathetic understanding of people of different cultures or faith. Angad Singh, a high school junior has in his earlier years produced and directed two short-films, One Light and Roots & Wings, focusing on Sikh identity and challenges faced by Sikh Youth in the western society. Both have won several awards and been used as educational tools across the country and outside.
(Ex) Changed was premiered at Angad's school, Milton High School, Alpharetta, GA, on April 13th, 2011 where about 300 plus high school students, parents and guests celebrated the school's French exchange program in its 10th year by screening the first ever student-produced film. It was the first in the history of the school that the whole evening was dedicated to the work of one student. In attendance also were Angad's teachers from Kindergarten to 11th grade who have seen Angad grow up into a responsible young adult making a change in the world. For us, the local Sikh community in attendance with the rest, it was a moment of pride, of joy and tears to see that student was a practicing Sikh. The screening was followed by Angad's speech and a Question & Answer session which impressed the audience to multiple standing ovations.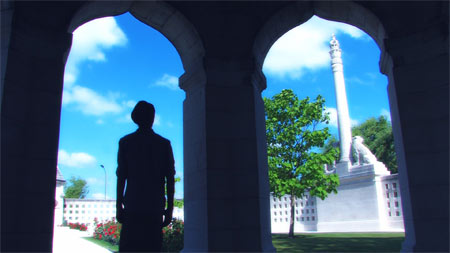 (Ex) Changed is a thought-provoking documentary that captures the two-week journey of a Sikh American along with his high school classmates and students from France who were visiting them as part of the school exchange program in 2009. During this journey, through Angad and his French guest Martin, the documentary explores many aspects of human nature; personal friendships, social dilemmas of a Sikh as an American host, alongside historical relationships between two countries and their commitment to freedom of expression and justice for all. All the different perspectives are beautifully intertwined in humorous and meaningful conversations along with the historical footage and powerful narration by Angad – creating a heartwarming story that has already won a prestigious award at a film festival in Hollywood.
(Ex) Changed invokes the idea of, perception by inquisitiveness and interactions. The film demands for people-to-people interactions, to de-mystify our inhibitions about people from different cultures and it calls to negate the stereotypical approach of judging others based on their looks or prevalent notions due to lack of first hand information. One French student in the film remarked that before coming to the U.S.A., she believed all Americans were obese and drove four-wheel drive vehicles. Another student commented, "This documentary really clarified the misunderstood stereotypes about different cultures. It also helped me to understand what it means to be an American citizen."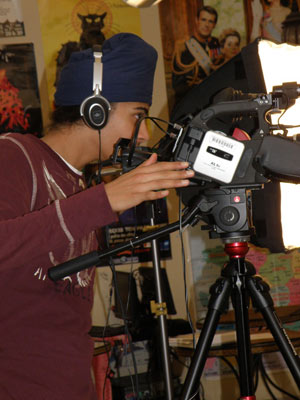 The film explores the friendship between two young boys at personal level as well as through the similarities of political values and past historical association of their native countries. It revisits the French-American relationship highlighting their support to each other in the pursuit of independence. It touches on the contribution of Sikh soldiers during World War I and II, fighting and giving their lives for France. In an ironical twist, it brings about the pain of the Sikhs living in France, due to the controversial French law which bans turbans, hijabs, yarmulkes and other articles of faith, in public school system.
Angad hopes that through his friendship with Martin and other French students, one day there will be better understanding among French people about Sikhs and their faith and they will repeal this unfair law, respecting the rights of everyone who want to practice their faith while being a conscientious citizen of their country, just like in the U.S. He comments in the movie: "He may not be able to attend a school in France today, but perhaps the Exchange will open new doors and he will see his own children walk through these doors".
The film leaves the audience in self-reflecting state, that if a citizen with his/her articles of faith can defend their country, why cannot he/she attend a school or have legal identification with their articles of faith on them.
(Ex) Changed took two years of committed work by Angad Singh, where in he put over a thousand hours of thought and work, processing and editing thirty-two hours of interview footage into a twenty minute meaningful story. He traveled to Canada, England and France in order to work on the documentary.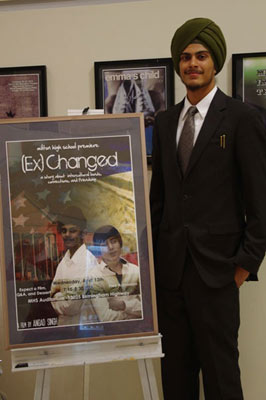 No doubt that he has churned out a powerful tool of change much needed in the western world today. Visual media has a very strong impact on the audience's psyche. This one in particular appeals to teenager, the future leaders of tomorrow. By the laughter, tears and applause of the teenagers in the auditorium, one could sense that this film had an everlasting impact on their minds and will be perceived very well both at home and in France.
This documentary can find use as an excellent learning resource in schools that have world-language or multi-cultural history programs both in the USA and France. The film is bilingual and has subtitles in both English and French and will have a special appeal to students in French schools who are studying American Culture or the English language.
Now the question is how we, the Sikh community and our organizations can push this tool to our advantage at home and in France.
Thank You, Angad Singh for yet another – Thought-provoking film; An intuitive learning tool; A crucial community-asset for all times to come.
(Ex) Changed will be released on DVDs later this year. Please CLICK here to keep in touch.
You can view the trailer by CLICKING here.
For information about Angad's previous films, please CLICK here.