EMINENT AFGHAN SIKH – Late Khajinder Singh Khurana (1953-2020)
by Inderjeet Singh*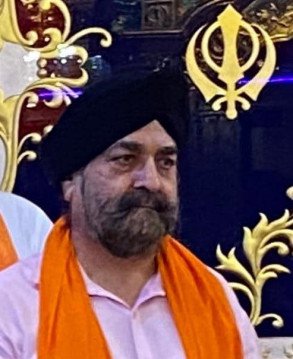 The President of Afghan Hindu & Sikh Welfare Society, Khajinder Singh Khurana passed away last month in Delhi. He was forefront in arranging accommodation, securing funding and other facilities for the recent Afghan Sikh refugees. I am sharing his short biography which I have translated from the upcoming book in Punjabi on Afghan Hindus and Sikhs by Dr Joginder Singh Tej Khurana, former member of the Afghan Great Assembly (Loya Jirga) 1990 -92.
Sardar Khajinder Singh was born in 1953 in the house of Bhai Mohar Singh Khurana and Mata Parkash Kaur in Shor Bazar, the old part of the city of Kabul. He completed his primary education at Khalsa Religious School, Kabul and was later enrolled in 'Nadria Lacey' for higher secondary education. Following this he joined the 'British Council Kabul School' to learn English and gained a certification which assisted him to serve in the UNESCO Kabul Office.
Later he joined his family business, where he proved to be a very successful in the import/export venture between Kabul & Dubai along with his brother Amarjit Singh, Manmohan Singh & Balbir Singh. He was part of the managing committee of Guru Nanak Religious School, Karte Parwan Kabul from 1975-80.
Sardar Jai Singh Fani (1941-77) the only independently elected Sikh Parliamentarian from Afghanistan was the younger brother of his Bhai Mohar Singh. The change in regime in December 1979 led the family to migrate to Delhi in 1980. He married Bibi Rajinder Kaur on January 2, 1983 at Gurdwara Greater Kailash, Delhi. He was later blessed with two sons and a daughter. Due to the unfavourable security conditions in Afghanistan, he left Afghanistan permanently in 1988.
Dr Khurana (not related) met Khajinder Singh in 1992 and found leadership qualities in him. Both joined the newly created Afghan Hindu-Sikh Welfare Society, Delhi and started community service together under the guidance of late Shri Ganga Ram (former Afghan Parliamentarian). In the year 2000, he was made the First Joint Secretary of the organisation, which he served very well till 2003. In May 2001, his book on history of Sikhs and Hindus in Afghanistan in Punjabi, Kabul di Sangat tee Afghanistan da Sankhep Ithas was released.
In early 2017 I contacted him in Delhi and he kindly sent a copy of the book to me in UK. I have duly referenced his work in my book, Afghan Hindus & Sikhs History of a Thousand Years.
Following the death of Shri Ganga Ram in 2003, Khajinder Singh became the President of Afghan Hindu-Sikh Welfare Society. He led the charity ably but his services for past five years are noteworthy. The killing of innocent Afghan Sikhs on 1st July 2018 and 25th March 2020 in Jalalabad and Kabul shook the community. He collaborated with the Khalsa Diwan Welfare Society for temporary settlement of Afghan Hindus and Sikhs in India, as well as the efforts of in acquiring Indian citizenship for them. Charity Khalsa Diwan Afghanistan UK and Central Night Germany Committee's assisted in evacuating about 450 Afghan Sikhs from Kabul to Delhi in August this year.
The Citizenship Amendment Act (CAA) was passed in December 2019 offers citizenship to non-Muslims fleeing religious persecution from three nearby countries. Initially as a bill it was only limited to Pakistan and Bangladesh only. Khajinder Singh rose to the occasion and met Delhi Sikh Gurdwara Management Committee members, Akali Dal and Central Government Minsters to impress them to include Afghanistan citizens in the bill.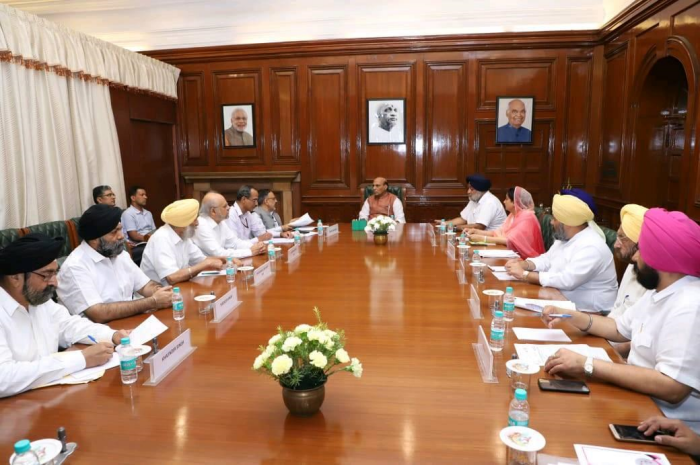 He understood the importance to lobby about the issue and build an opinion among the stakeholders.
On 13th September due to cardiac arrest he left this mortal world for the heavenly abode. The Afghan Sikh and Hindu community will remember his selfless services till their last breath. On a personal level I lost an elder friend whom helped me in my research, and it will be very difficult to fill his void in my life.
Wahe Guru Ji Apne Charna Vich Niwas Bakshan!
Punjab Television interview with Khajinder Singh Khurana
UK based Akaal Channel interview with Khajinder Singh Khurana
*The writer of this article is the author of the book, "Afghan Hindus and Sikhs A History of a Thousand Years"
-----------------------------------------------------

In 2011 I had the opportunity to interview Sd Khajinder Singh Khurana for Sikh Channel in London. In this Punjabi interview, he talked about his book and the history of Sikhs in Afghanistan, and in the diaspora.
Sd Khajinder Singh, a prominent activist who worked tirelessly to relocate Afghan Sikh and Hindu families out of Afghanistan to India. He was a very respectful member of our community and held in great regard by both Sikh and Hindu Afghan communities.
Sd Jagmohan Singh, the editor of The World Sikh News has written an article on late Sd Khajinder Singh
https://www.theworldsikhnews.com/veteran-afghan-sikh-leade…/
In this article he hopes and prays that somebody from amongst those who have come from Afghanistan will carry on the good work that still remains unfinished as many Afghan Sikh families in Delhi are still starting at an uncertain future.
His full interview can be watched on YouTube: https://youtu.be/lQe4Vt03QSU