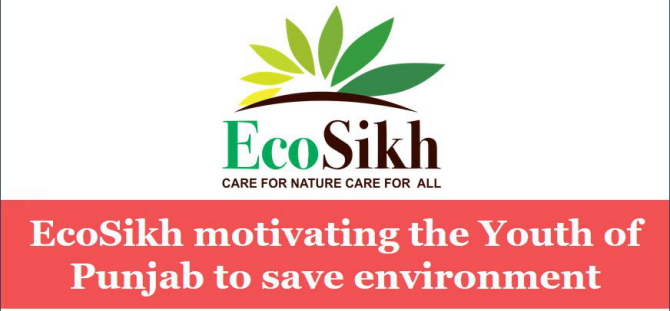 Washington based EcoSikh held its first ever state level Volunteer Induction gathering at Gurdwara Sarabha Nagar Ludhiana. The purpose of this meeting was to create a network of environmental leaders from all over Punjab who would organize activities for the betterment of state's worsening ecology.
Over 100 young and old volunteers from Amritsar, Ludhiana, Jalandhar, Patiala, Jalalabad, Ferozepur, and Chandigarh gathered for the 4-hour training sessions by the environmentalists and entrepreneurs. During the session, they were given an understanding of the environmental urgency of Punjab and well-planned strategy was rolled out to engage the communities via awareness and steps to reduce wastage of water, air pollution and use of Styrofoam (thermocol) and plastic garbage at homes and places of worship.
Watch the video below:
Punjab is losing ground water at the rate of 3 feet per year, four major cities of Punjab; Ludhiana, Khanna, Gobindgarh and Amritsar are amongst the top 25 most (air) polluted cities of the world, the state is only left with 3.80% of forest cover and none of the cities of Punjab has a legitimate waste recycling scheme.
EcoSikh's India Project Manager, Ravneet Singh who recently arrived from his UK trip stated, "The entire life on earth is suffering due to quality of air and water. Currently Punjab's future is not safe. It was for the first time in the history that Punjab's educational institutions were shut down due to smog in November 2017. This was a warning sign to all of us as citizens. Political leadership ought to take meaningful and remedial steps."
Click here to read more...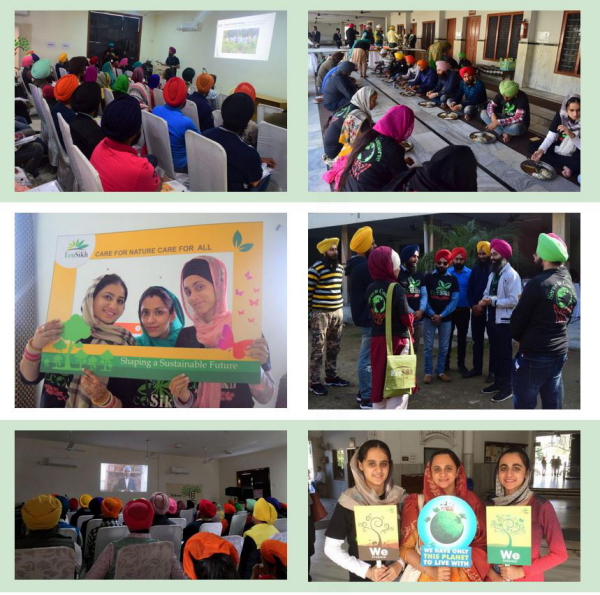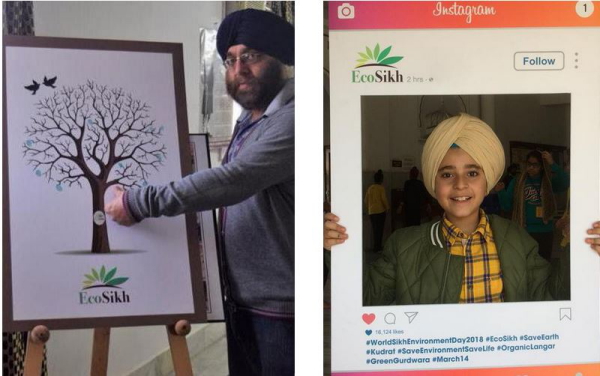 If you also love your Mother Earth and wish to join us in saving the planet, please contact at [email protected]