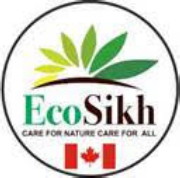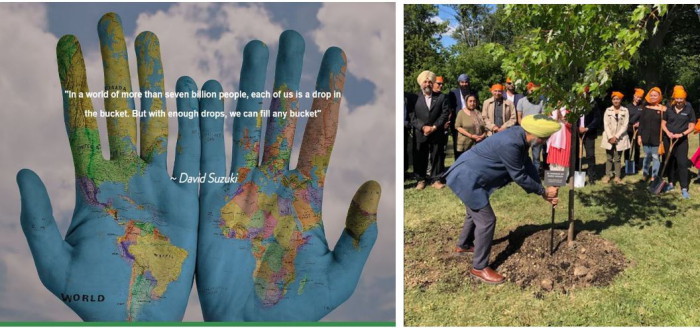 Mississauga, Ontario, (September 17, 2019.) -   EcoSikh Canada has planted 200 trees in Mississauga, Canada, in honor of Guru Nanak's 550th birth anniversary. 60 people from various communities including the Sikh community joined in this plantation drive at Courtney Park Athletic Fields. This initiative was in partnership with Credit Valley Conservation, an environmental organization and was part of a restoration project. This drive had the support from local business Prava Home Staging and Decor and BAE Systems, a security and defense giant. 
MP Ruby Sahota and MPP Deepak Anand were also on hand to support and honor EcoSikh Canada with certificates of service and environmental advocacy from the Canadian Federal and Provincial Governments respectively. Green Party Candidates Mike Schmitz and Christine Porter arrived early planted many trees to the conclusion of the event, living up to the their party's reputation.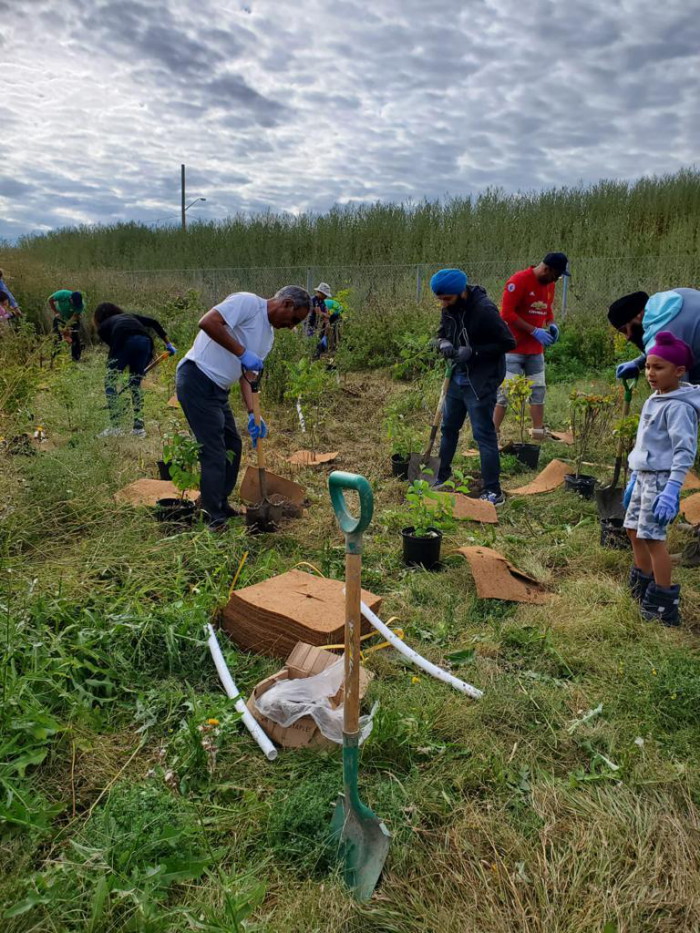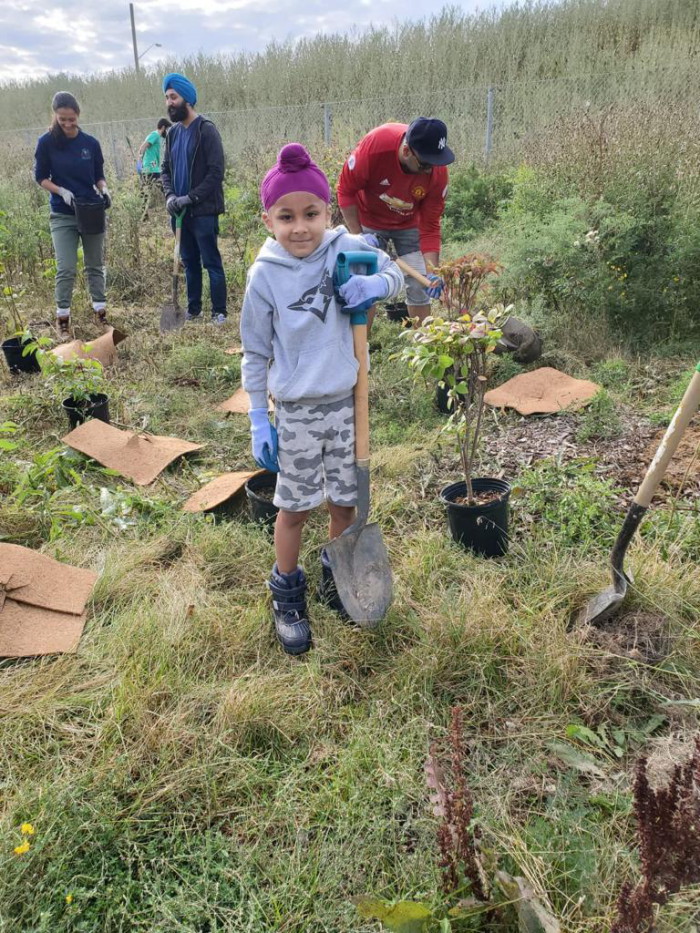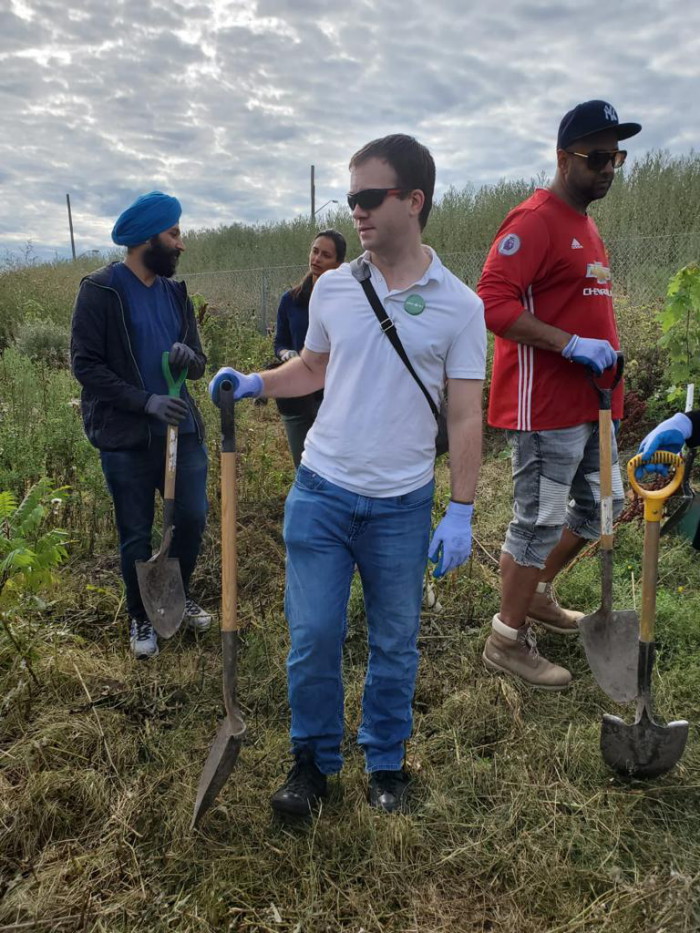 Roop Singh Sidhu, EcoSikh Canada President said, "We are very pleased with the response of the community for his noble effort. EcoSikh Canada is pledging to plant 55,000 trees by 2021 across Canada.  This is an aggressive target, but with a half a million Sikhs in Canada celebrating Guru Nanak's 550th Gurpurab, you will see many of these events over the next few months and into 2020."
EcoSikh recently launched their Canadian campaign at Black Creek Pioneer Village in the Toronto area last month and the first-ever ceremonial tree was planted in Canada to honour Guru Nanak. EcoSikh has also appealed the worldwide Sikh community to plant 1 million trees in Punjab and all across the world in celebration of the 550th birth-anniversary of Guru Nanak. 
EcoSikh's global organization was established in 2009 and it has engaged the worldwide Sikh community on climate change issues. EcoSikh has planted 34 mini forests in Punjab in the recent months to combat climate change. The organization was launched in 2009 in collaboration with the United Nations' Development Programme (UDNP) and Prince Philip's Alliance of Region and Conservation (ARC), based in UK. 
EcoSikh Canada is appealing the community to support its tree plantation drive in the country and asking people to donate at ecosikh.ca. EcoSikh Canada is a not-for-profit, charitable organization created to support awareness through partnership and active participation in the reversal of climate change.
 
Contact:  Roop Sidhu, President, EcoSikh Canada Inc.
Phone:  416.835.5513
Email:    [email protected]  Website:  www.ecosikh.ca