"Sarbat Sangat Kabul Guru rakhega....
Sarbat Sangat uppar Meri khushi hai..." 
                     - Paatshahi 10 Samat 1756.
The above quotation is from a Hukamnaama of Guru Gobind Singh of 1699 CE, blessing the Sangat of Kabul.  The opening and concluding lines of the Hukamnaana (edict) read: "Sangat of Kabul, the Guru will save you.... I am pleased with the Sangat of Kabul."  (Reproduced by Giani Kartar Singh Sarhadi, "Kes Philosophy", 1960 p.189)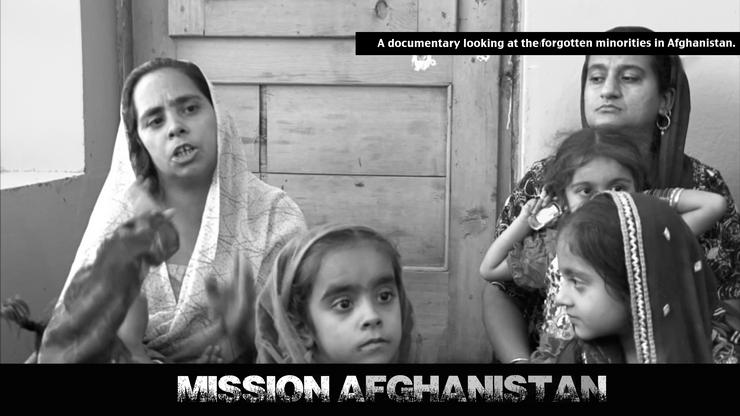 Today, there is fear and desperation in their empty eyes.  They have no livelihood and no work; and their growing children receive no education.  Their daughters do not have much hope of finding suitable matches; and they are not certain where the next meal would come from.  Many women and children live in gurdwaras relying on Sangat's langar seva.  
And so, a young adventurous Afghan Sikh, Pritpal Singh, who had left Afghanistan with his family as a child,  set out from the UK to document the suffering of fellow Afghan Sikhs and Hindus communities in Afghanistan.  The film "Mission Afghanisan" portrays  "the life and hardships of minorities in War-torn Afghanistan." 
Those who could afford it, left the country.  Those left behind have hardly any means of support. They have no present and no future.
These are Sikh women with children, widows and families left behind in a war-riven Afghanistan.  Together with the Hindu community, their numbers are dwindling, as they live from day to day in many towns in Afghanistan.  The situation of women is made worse because this is an Islamic country where women are confined to walled enclosures and cannot go out to work. 
They cannot even dispose off their dead with dignity.  Cremations are done with stealth in fading light and away from the sight of local Muslim communities.  They try not to attract attention and arrive for cremations in small groups. Often stones are thrown at them by jeering locals who called them "Hindu". 
Even Gurdwaras of great historical significance are in a state neglect and disrepair.
The country has been torn apart by war for decades and peace is not in sight when the Americans, British and other foreign troops leave.  For minorities like the Sikhs and Hindus, the situation is quite hopeless.  Despite deputations to Delhi, the Indian Government has not responded.  As a Sikh lady points out in the documentary, they cannot just depend on short term handouts by generous Sikhs from abroad. 
The need is for sustained support projects which set up schools and also provide work for the poorer Sikhs in Afghanistan.  Special higher education institutions can be set up,  for example next to Bhai Nand Lal's historical gurdwara at Ghazni.  SGPC would have a role to play. Businessmen can be persuaded to provide some sort of "work-from-home" schemes for women, not unlike the cottage industries in the UK.  They can train women workers and place orders with them producing clothing and other labour intensive goods for sale in western countries.  Much can be done by the more prosperous business Afghan Sikhs who are doing well in Sikh diaspora countries like the UK.
Such projects would give these people hope for the future.  Otherwise, they will perish without outside support and intervention.
Funded by Gurdwara Guru Nanak Darbar, Southall (UK), Prithpal had only a very limited budget.  The main advantage of this low budget but professionally produced documentary was that, with one local cameraman, and dressed as an Afghan fluent in local dialects, Prithpal was able to merge and mix with communities, and keep a low profile in a highly dangerous environment.  Travelling on mined countryside roads, strewn with destroyed army vehicles, he was able to film remote places and intermingle with communities in a war zone.  This is a country where tourists make attractive targets for hostage-taking by terrorists, and filming crews have to travel with convoys. 
Prithpal returned from this dangerous mission with, in his words, "The treasure of well over 1500 photographs and films of key historical Gurdwaré & Mandir of Afghanistan - something which has never been done in past!"
He travelled to Kabul, Jalalabad, Sorkhrod, Agh Sarai, Charikar, Salang and Ghazni.  The local Afghan Singhs who supported the production by accompanying  Pritpal to remote places, and feature in the documentary, are Sardars Rawail Singh, Chhabol Singh Soni, Avtar Singh Bhatia and Sd Ravinder Singh Shinwari.
This highly informative journalistic documentary will be released on Sangat Television (UK) on Sunday, 20th January at 8.30 PM GMT / 9.30 CET.
Truly, his mission to bring out the truth about the desperate condition of his fellow Sikhs in a country where their  forefathers lived for thousands of years, is a remarkable achievement.  He loves his country of origin and is concerned that "if they migrate to other countries, our history and our historical sites will vanish".
This month, as we celebrate the Parkaash of Guru Gobind Singh ji,  we are also reminded of Guru ji's assurance to the Sangat of Kabul, ""Sarbat Sangat Kabul Guru rakhega".  It is for Guru KhalsaPanth to give hope to destitute Afghan Sikh men,  women and children. 
Pritpal Singh's interview with Kiran Kaur can be seen here.
Related Article: The Dutch Sikh ~ Reminiscences of Afganistan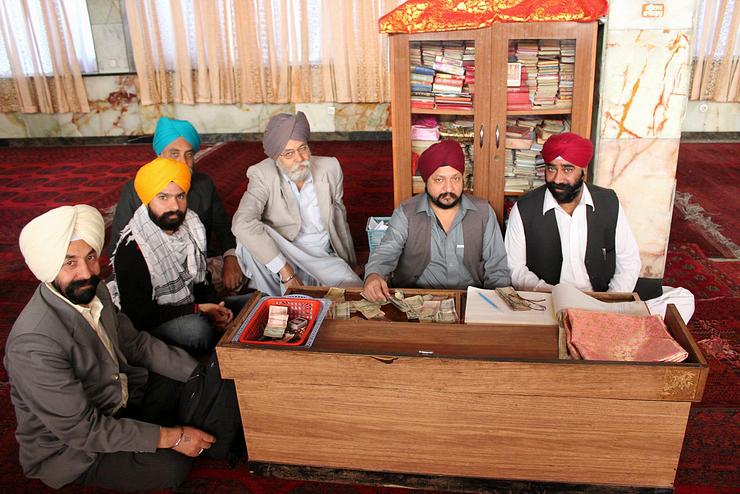 ---
Gurmukh Singh
(Ret'd Principal,  UK Civil Service)
E-mail: [email protected]
Blogspot: http://www.sewauk.blogspot.co.uk/