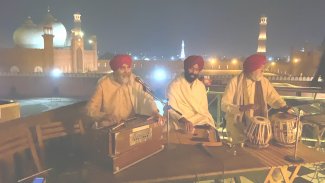 The Partap Brothers are titans of the Indian classical music world and proud ambassadors of  a nearly forgotten artform in Puratan Gurmat Sangeet. For these siblings — Davinder, Mohinder, and Ravinder — the pursuit of perfection in sur (melody) and taal (rhythm) has been a sacred endeavor since the 1970s, when they first came together to carry forth the creative legacy forged by their father, the legendary Sant Partap Singh Ji. In a world where commercial goalposts and media perception are often prioritized at the expense of art, the Partap Brothers have kept the fire of live Indian classical music alive without commercial interference. The value of this ancient art cannot be quantified in traditional metrics: their personal impact on untold listeners is the only true measure.
The Partap Brothers have fostered intense interest on a global scale in Sikhism through their art. Sikhs and non-Sikhs alike have connected to the teachings of Sikhism by listening to the Kirtan of the brothers. To their legions of followers worldwide, it was their brotherhood through Sikhi that truly made their sangeet, personalities, and teachings so unique on the world stage.
Watch the trailer of this upcoming documentary, that you can be part of, here: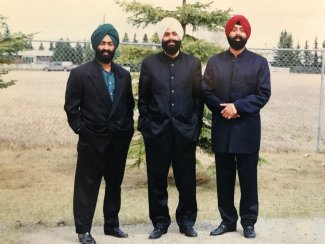 Each brother bore his own distinct identity, but the deep bond between brothers Mohinder and Davinder was particularly evident to their followers. In 1980s England, they were admired by the entire Punjabi community, not just for their talent, but also for their magnetic personalities, fashion sense, and willingness to push boundaries on and off the stage. It was a connection that had to be experienced, with live recordings from this era echoing a creative connection beyond words. Sikhism was the glue that bound the brothers, and every Kirtan reflected their mastery of ancient Gurbani as well as deep and nuanced understanding of raags, sur, and taal.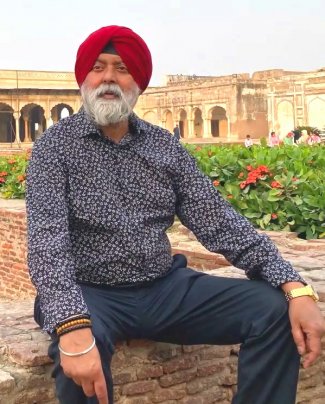 On Sunday February 7, 2021, one pillar of the trio, Mohinder Partap Singh Ji, passed away unexpectedly from COVID-19. The world was shocked, and the global Indian Classical community continues to mourn the loss of this titan. The loss of Mohinder Partap however also meant the loss of Sikh heritage and knowledge that was passed down from generation to generation. Ajit Newspaper in 1984 highlighted how Mohinder Partap performed the Inder taal that had not been performed on Punjab's soil for 150 years. The brothers have mastered the most complex taals possible in Indian Classical music, including Inder, Shikar, Panj Taal Ki Sawari, Ada Chutala, Jai, Bhan Mathi, and Sulfak.
This sparked a larger conversation for the Sikh community. For a religion so rich in culture and heritage, what is being done to preserve our history for the next generation? Will we be able to communicate and shepherd forward our rich heritage for future generations to learn from? Will we be on the right side of history for doing our best to preserve, document and pass down the treasures of our faith from the time of the Gurus?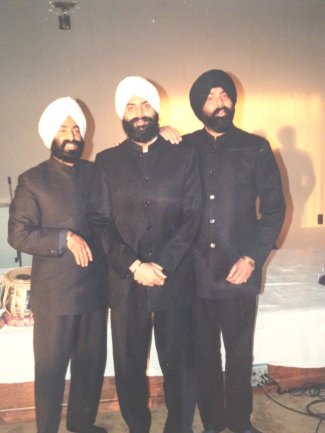 The Partap Brothers are rare in that they have dedicated every waking moment of their lives not to just practicing Puratan Gurmat Sangeet- but to deeply understanding the artform itself. It's in this spirit the family has been asked to take part in production of a once in a lifetime music documentary series that allows all music lovers to understand who these brothers were, their priceless knowledge of Puratan Gurmat Sangeet, and their memorable life journey.
The campaign has started with a 60 day Kickstarter as of Sunday, July 18th. This global initiative will require the community to come together to support this endeavor, and preserve our heritage just like the brothers have for decades.