Gurdwara Sahib Fremont and Bebe Nanaki Institute of Sikh Studies present for the first time ever: GAAVANI. Listen to renowned female kirtanyas from across North America.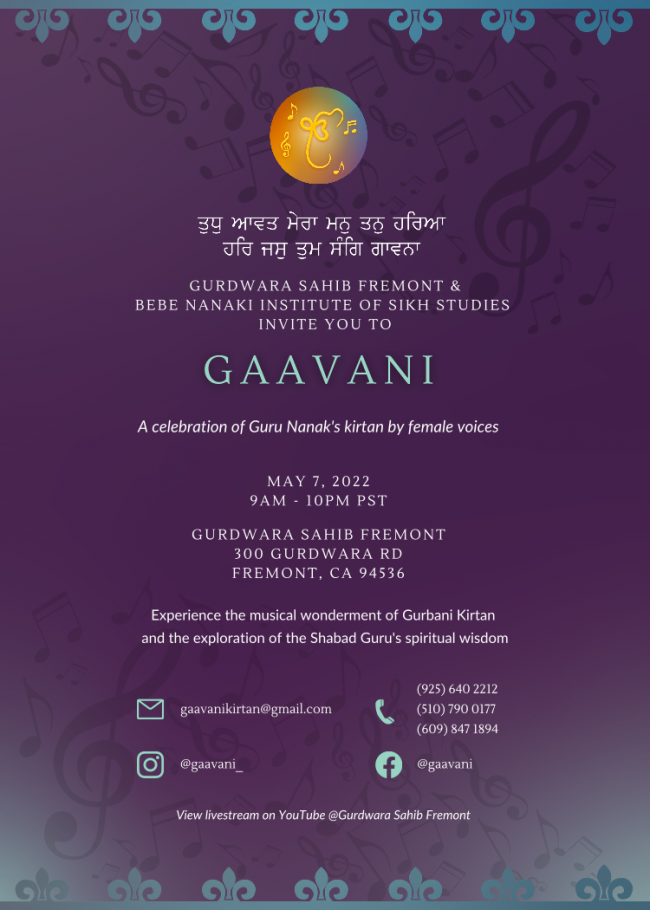 Trained kirtaniyas in Gurmat Sangeet - Guneet Kaur (Denver), Simrit Kaur (Toronto), and Soni Kaur (San Francisco), as well as other Bay Area Kirtaniyas, will sing Kirtan in morning, afternoon, and evening ragas, as composed in Sri Guru Granth Sahib. Experience the musical wonderment of Gurbani Kirtan when it is woven together with the spiritual wisdom of the Shabad Guru, as explored by international speaker and author Jessi Kaur. Our second speaker is Jasleen Kaur, researcher at SikhRI. Sikh women are crucial in inspiring the next generation of Sikhs to participate in Kirtan as a spiritual practice. We are proud to present this event for Sangat to enjoy this immersive experience in Gurmat Sangeet. Everyone is invited to attend, participate, and marvel in Guru Nanak's treasured revelations. Gaavani will be live-streamed and conducted in both Punjabi & English. A workshop will also be offered for Sangat's active participation. Please share details of this inaugural event with your community and encourage live attendance at Gurdwara Sahib Fremont!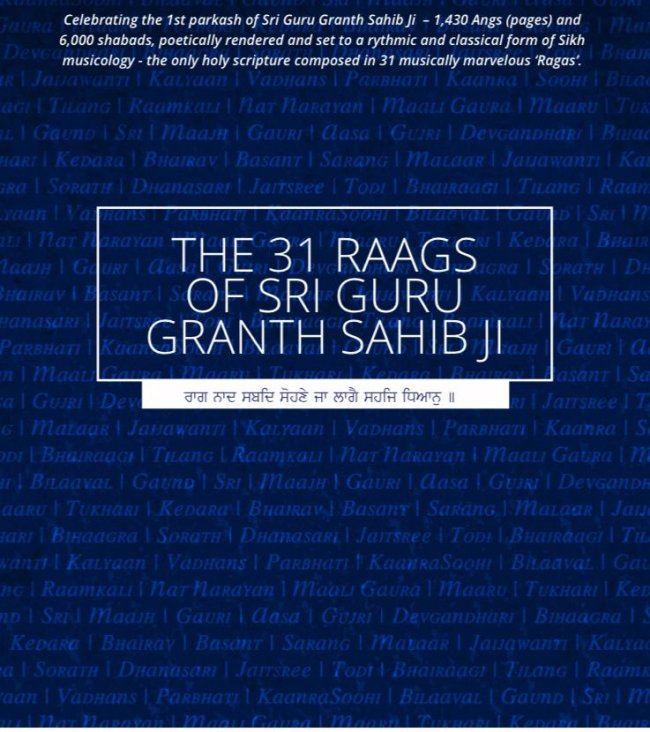 GAAVANI is bringing together Guruji's music, Shabad's wisdom and visual arts, in order to share what Gurbani has to offer us in the modern day. This will be an opportunity for younger generations to see women leading and pivotal for them to experience Guruji's light and love in the form of kirtan as a modern, spiritual & connective practice.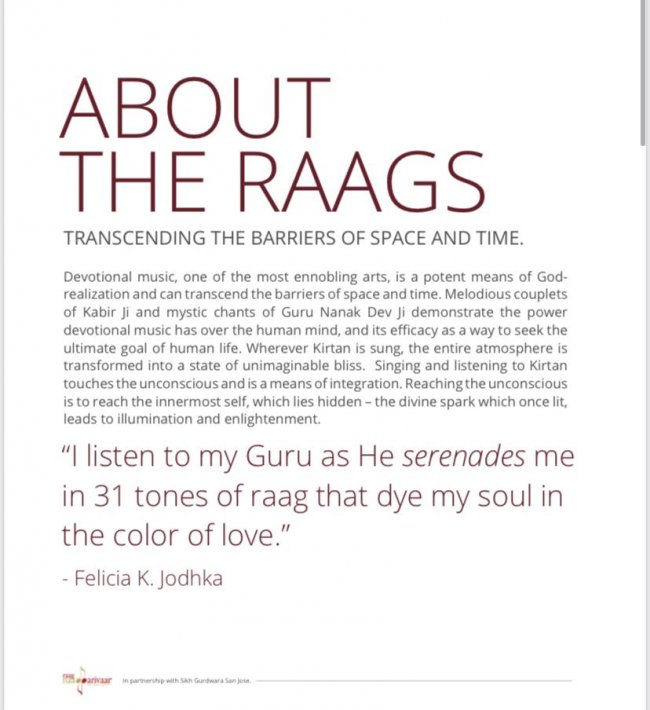 We are so excited for this first of its kind event in just 2 weeks in Fremont, California!
Mark your calendars for May 7th - 9am-10pm - You won't want to miss GAAVANI - An inaugural all-day darbar where female Kirtaniyas trained in Gurmat Sangeet will sing the praises of the Beloved, reveling in the Oneness of the Divine and the entire creation, imbued with the radiance of the Shabad Guru, they will create the space for the opening of hearts.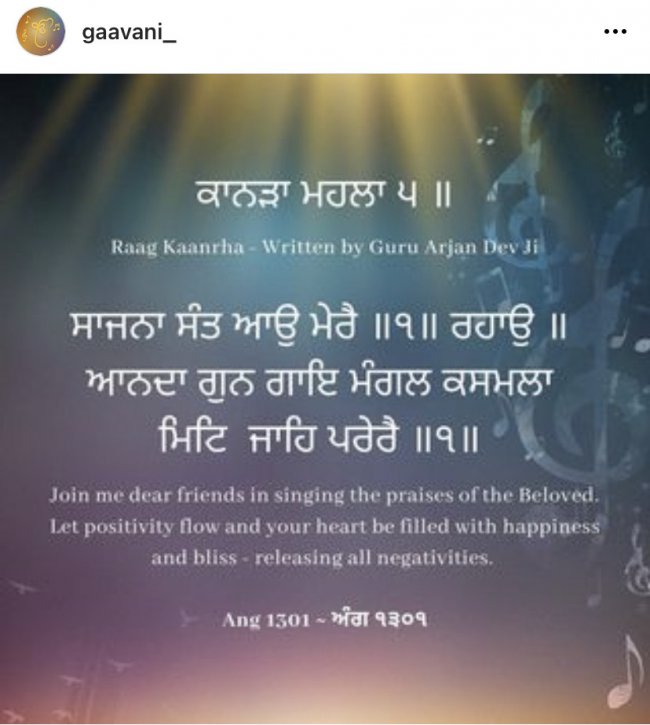 For updates, please follow Gaavani on facebook & instagram - the detailed schedule will be posted this week.
Gaavani on facebook - @gaavani
Gaavani on instagram - @gaavani_
The livestream event can be seen at Gurdwara Sahib Fremont on YouTube