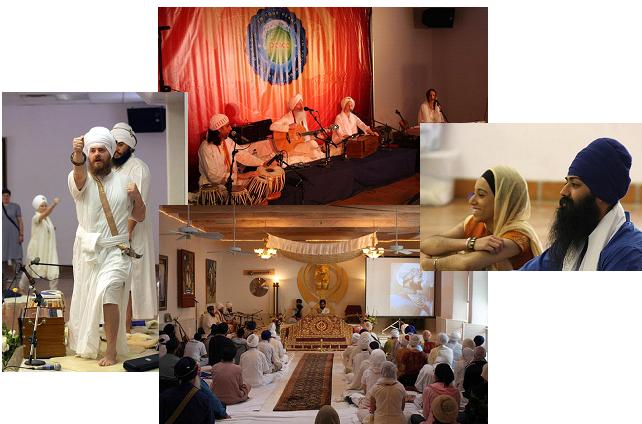 Dear Sangat Ji,
Camp Miri Piri Asia will be held from the 8th to 13th June 2010 (Tuesday to Sunday) on Gurtaj Campsite located in Johor Bahru (JB), Malaysia. This will be the first time Sikh Sewaks will be holding a camp at this campsite. However, many camps in JB have been held on these grounds, so the vibration of the Siri Guru Granth Sahib permeates this unique setting.

Gurtaj campsite is located 400 meters above sea level just 20 minutes from the JB Gurdwara. It has a vast amount of land for sports, a beautiful and cozy Darbar Sahib, nice meditation sheds and a langar hall. There are also rooms with enough space for all to sleep. We will basically have the whole grounds to ourselves!

 The weather is hot – very hot! We are closer to the sun but in the nights, it can get cool and breezy.  The accommodations at the campsite are small and big rooms and a meeting hall.

This will be the 5th Camp Miri Piri of its kind. The first three camps were held in Singapore and the 4th in Espanola, New Mexico.

You can testimonials and pictures on www.campmiripiri.com and www.sikhnet.com/campmiripiri

In the camp, we will rise in the peaceful hours of the morning to recite the 5 Bani's followed by stretching and breathing exercises. What better way to begin your day !!! Then when we are all spiritually charged up we will all step into Guru Hargobind Sahib's time for an hour of his warrior workout routine. Once we are all physically charged….we'll have a wholesome breakfast before we freshen up and rest.

In the afternoons, we'll have inspiring group discussions and workshops conducted by our guest teachers. There will be sports and chill out sessions including a trip the beach.  In the evenings, we'll enjoy blissful kirtan and katha.

For me, Camp Miri Piri is the highlight of my year.  It always amazes me that, although the Sikhs are spread out all over the world, in our hearts we are all the same.  I love spending this time of deep inspiration, warm sangat, and light-hearted laughter.  Join us! The Sixth Guru beckons to spend this time with Guru Granth and Guru Panth.

Come Early and Enjoy Singapore

We welcome the international sangat, and look forward to getting to know you.  We recommend that you come to Singapore and stay in a hotel one or two days early so that you can adjust to the time change and the weather. There is a lot to see and do in Singapore, so you may want to add a day or two just for site seeing! It is also recommended that you spend one night in a hotel after camp to get a hot shower and a good night's sleep before your international flight.

You will need to make your own arrangements for airport transfers, hotel stay, and taxi to and from the pick-up point prior to camp. Unfortunately, the Gurdwara Sahib does not have arrangements for campers.  Singapore has a huge variety of clean and safe hotels, and you can pick from a wide price-range at www.tripadvisor.com.  Below, you'll find a hotel recommendation that is in close proximity to both tourist attractions and Central Sikh Gurdwara.

Central Sikh Gurdwara, Towner Road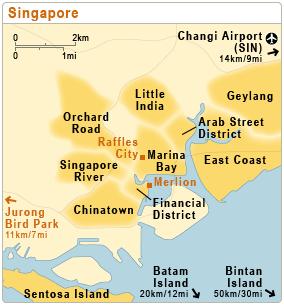 The Gurdwara is undergoing some renovations at this moment till the end of the year. So, it will look all covered with construction materials. You can read all about it at: http://www.sikhs.org.sg/

Gurdwara Sahib is the pick-up and drop-off point for the camp.  We will meet in the Langar hall at 9AM on June 8thfor buses to take us directly to campsite.  You will be returned to Gurdwara Sahib by evening on June 13th. Please plan to make your own taxi arrangements from your hotel to Gurdwara Sahib.

The address is:

Central Sikh Gurdwara
2 Towner Road
Singapore 327804

A Hotel Recommendation
Albert Court Village Hotel
180 Albert Street
Singapore


There are many hotels to choose from – and this is only one suggestion to get you started in your planning.  Sikh Sewaks have no relationship to this hotel and can take no responsibility for the quality of your stay, so please do your own research!Albert Court Village Hotel is a 4-star hotel in Little India and near Gurdwara Sahib. The hotel comprises restored pre-war shop houses with Straits Chinese carvings and motifs. Albert Café & Restaurant, Shish Mahal Restaurant and the cozy Lobby Lounge offer international cuisine as well as local favorites and spicy curries. If you're vegetarian, Little India is the place to find a wide variety of vegetarian Indian and fusion cuisines. The hotel is very centrally located and access to the Central Business District and other parts of Singapore is minutes away. The Little India MRT Mass Rapid Transit) station is just minutes walk away. A short walk away, the Singapore Art Museum, National Library, art schools and more cultural heritage beckon.

Cost per night for a double room is about $160 SGD.  It is about 20 minutes by taxi from the Changi International Airport – or about a $20 taxi ride.  About 4 miles from Gurdwara Sahib – or about a $5 to $7 taxi ride, depending on the traffic.  And walking distance/bus ride to many tourist spots.

Nearby Point of Interest

There is a lot to see in Singapore if you can come a few days early.  The following areas are close by the hotel:
Clarke Quay
 Boat Quay
 Raffles Place 
 Esplanade Theatres
 Singapore National Museum
 Orchard Road
 Singapore Botanic Gardens 
 National Orchid Garden
You can get full information about all these areas and more at: www.visitsingapore.com

You can register here for camp on-line www.campmiripiri.com. If you are a foreign guest, be sure to contact Manprit Kaur who will answer any questions.  Or, email me and I'll do my best to help. 
Satnam and see you there!

Manprit Kaur;  Mobile: +65 9649 6525;

E-mail: [email protected]

Shanti K Khalsa; [email protected]