Camp Gian 2015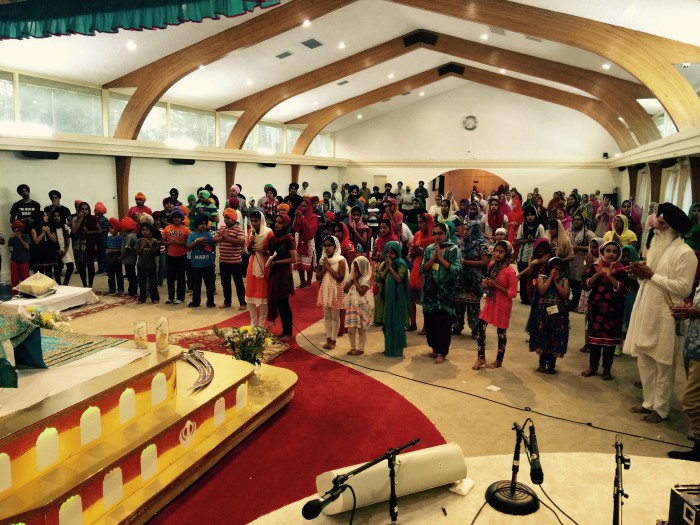 Written by: Seeret Kaur (Age 16)


Recently, I was the given the opportunity to attend Camp Gian (http://www.campgian.com), a Gurmat camp held at the Khalsa Care Foundation Gurudwara in Pacoima. Camp Gian is aimed at teaching younger children Gurmat studies and the Sikh way of life but also is geared to helping teenagers, like myself, develop leadership qualities. Although I have attended several Gurmat camps in the past, I genuinely feel that this year's camp experience taught me the most.


My first year as a camp counselor was 2013 when I was 14 years old. Even though I tried my best to be a good role model and camper, that year does not compare to the joy I had from camp this year. Not only did I have all my friends with me, but I also developed close bonds with the younger boys and girls. Despite the heavy responsibilities the counselors had, I believe most every one of us had much to take away from the lessons we learned inside and outside of the workshops.



During the workshops, teachers and senior counselors ran interactive discussions on this year's camp theme of Aasaa Ki Vaar. Through learning about concepts like Kudrath and Vismadh, I was able to see the bigger picture of Chardi Kala. There were also a couple of separate discussion forums where the teenagers were able to discuss topics that we felt could be and are potential challenges in life and how Sikh ideals could come into play.


One of my favorite parts of camp would be the intensive training classes. This year myself and a couple of older girls were given the chance to teach the guth (braiding) class which consisted of about 13 younger girls. By Wednesday, all the girls had learned how to braid their own hair and by Thursday morning were braiding other girl's hair. By the end of the week I could not have been more proud of that group of 13 girls.


One of the kid's favorite parts of camp was recreation. I noticed during the three days camp had recreation that many of the older kids would go out of their way to involve the little kids. I thought this was pretty neat to see how allot of my peers didn't mind changing the rules or not being with their friends so that playing basketball or water balloon tosses would be more enjoyable for everyone.



I really want to thank all the Camp Gian sevaadars for everything they did and more because even though this years camp may not have been the best out of all the camp years, it was by far one of the greatest weeks of my life.