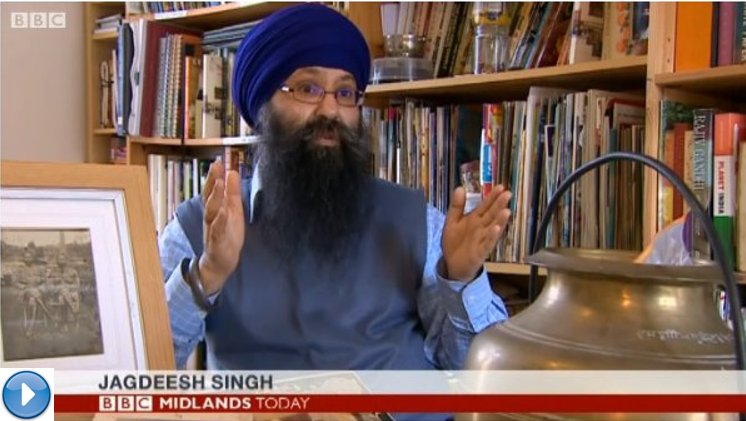 24 June 2014: A Coventry man believes the sacrifice of Sikhs fighting for Britain in World War One have not been sufficiently honoured.
Jagdeesh Singh, whose grandfather fought in the trenches of France, said their contribution had been largely ignored.
Maghar Singh was sent to the frontline aged just 15, after signing up to fight in the British Indian Army.
His grandson said like tens of thousands of others his loyalty was beyond question, despite never having set foot in Britain.
Jagdeesh's father Mohinderpal Singh was one of a number of Sikhs in Coventry who established a memorial dedicated to those who died in both world wars.
However, Jagdeesh said the memorial, set up on a roundabout, did not sufficiently honour their sacrifice and has called for a new memorial to be built in a more public place.
Read more:
Coventry Sikh war memorial plea
http://direct.sikhnet.com/news/forgotten-history-indians-during-ww-i-explored-new-online-film