Amidst radically dwindling numbers of Sikhs and Hindus in Afghanistan, Sardar Narinder Pal Singh has been appointed as the new Member of Parliament through the minority quota by the Afghan President Ashraf Ghani Ahmadzai. WSN chronicles Sikh Afghan Members of Parliament over the decades.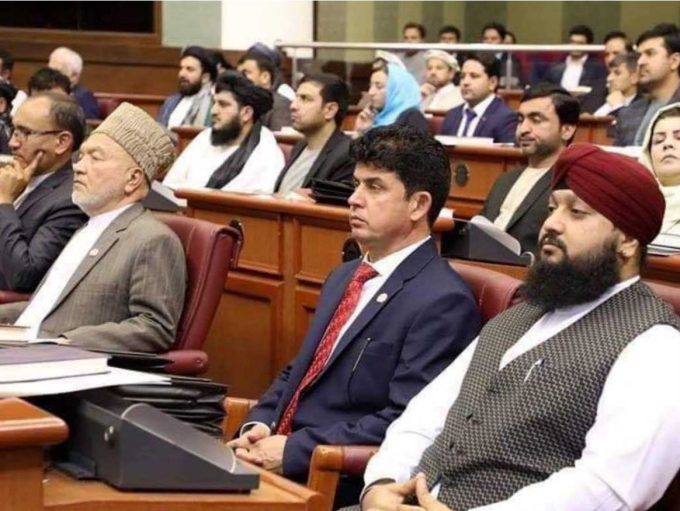 Despite multifarious challenges to life, the drastically decreased Sikh and Hindu population in Afghanistan, still continues to keep the flag flying.
Narinder Pal Singh, the son of Avtar Singh Khalsa, who was Member of Parliament in Afghanistan and who alongwith other Afghan Sikh leaders and activists was killed in a suicide bomb attack nearly a year ago has been nominated Member of Parliament.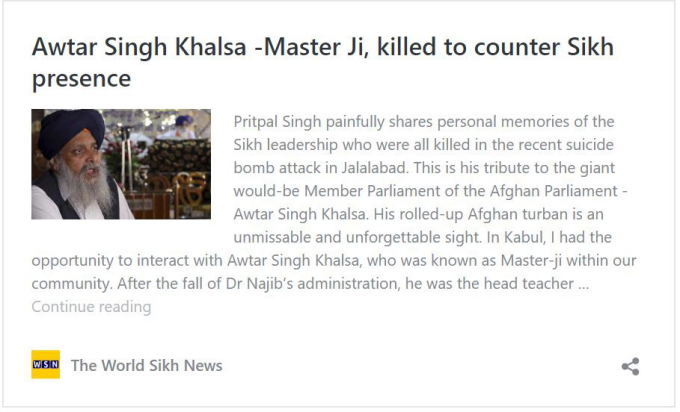 With the number of Sikhs and Hindus down from a nearly two lakhs to just under a thousand, those that remain are fighting a struggle to keep their religious historical legacy intact by guarding their Gurdwaras and Temples.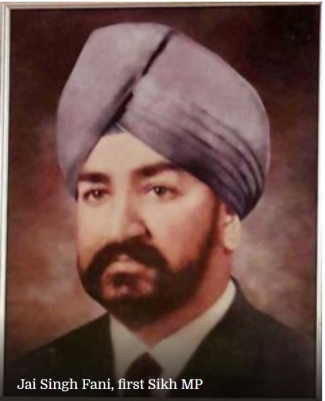 Sardar Jai Singh Fani was the first Sikh Member of Parliament in Afghanistan and he was elected as an independent candidate in 1969 during the reign of King Zahir Shah. Sources in the Afghan Sikh community told this writer that when Mohammad Daud Khan became prime minister by overthrowing monarchy under King Zahir Shah, he recognized the qualities of Jai Singh Fani and offered him senior ministership in the first cabinet of the Afghan Republic. However, it was not to be as Sardar Jai Singh passed away in the flight onroute to Delhi for his treatment. Subsequently, the Afghan Sikhs had Gajinder Singh Safri as the second Member Parliament from 19881992.
Dr Joginder Singh Tej Khurana was also a member of the Afghan Grand Assembly and has written a foreword of the recent book on Afghan Hindus and Sikhs, painstakingly written by UKbased Inderjeet Singh.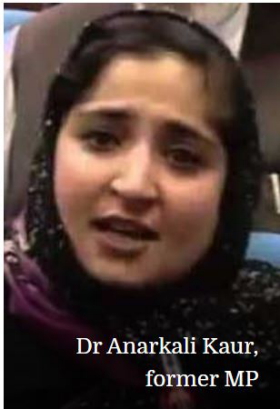 Dr Anarkali Kaur Honaryar has been a member of Parliament, a member of the Afghan Independent Human Rights Commission and in 2009 was Radio Free Europe Afghanistan "Person of the Year".
The National Assembly of Afghanistan is a bicameral body, comprising two chambers, Wolesi Jirga or the lower house with 249 seats and Meshrano Jirga or the Upper House with 102 seats.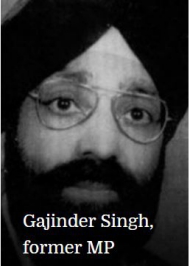 It was a Presidential decree by President Harmid Karzai, overruling the Parliament, on 26 August 2003, which gave the Sikh and Hindu Afghan nationals representation in the lower house of the country's Parliament.
While the Afghan Sikh community has welcomed the appointment, many Hindus and Sikhs rue the fact that they have been maltreated so much in the last few decades. They are very skeptical about what Narinder Pal Singh can do under such trying circumstances.
Writing on the timeline of Afghan contemporary history documentalist Pritpal Singh, the Afghan activist, founder and director of Porsesh Research and Studies Organization –Ehsan Shayegan says, "Please do not overoptimize the situation by just a photo leaked out on social media. The situation (see videos below) for Afghan Hindu and Sikhs citizens is very tragic in Afghanistan. I have travelled to different provinces, visited their homes and conducted research on them. Photos are political propaganda. Let's not forget how unfair the Afghan politicians have been to our brothers and sisters Hindus and Sikhs.
Nevertheless, expressing the Sikh dictum of Chardi Kala, Pritpal Singh says, "ever hopeful."
See documentaries by him below:
PHOTO CREDIT: PRITPAL SINGH