A simple, inspirational snippet of teachings from Sri Guru Nanak Dev Jee, available in paperback and ebook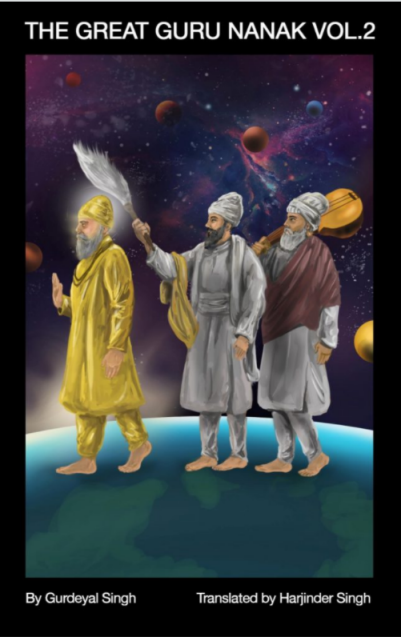 This book continues the short inspirational stories from the life and times of Sri Guru Nanak Dev Jee – the first Sikh Guru, continuing where volume 1 left off. This book tells a selection of moral and spiritually uplifting lessons for Sikhs and non-Sikhs alike. Each chapter has revision questions and answers to make it an excellent educational tool.
UK orders only for the paperback. International order please use Amazon shop.
'The Great Guru Nanak Vol.2' narrates the life of Sri Guru Nanak Dev Jee and His inspirational and spiritual teachings. It picks up where volume 1 ends and takes us up to the appointment of Sri Guru Angad Dev Jee (the second Sikh Guru). This book covers some of the travels of Sri Guru Nanak Dev Jee to the middle east, including Mecca and Medina, where Guru Jee taught people of other faiths about true devotion and many other episodes of simplistic divine teachings. Each chapter ends with revision questions and answers, making it a resource for educational purposes. 
The original Punjabi book from which this book has been translated can be downloaded from https://akaalpublishers.com/wp-content/uploads/2020/11/Dharam-Pothi-2-low-res.pdf  to be used as a resource alongside this new English version of the book by Punjabi schools and other educational classes.
Title:         The Great Guru Nanak Vol.2
Release:   Paperback Out Now, Ebook launch 30th November 2020
Retail:       www.akaalpublishers.com/shop
Amazon (internationally) Amazon Kindle (ebook) Google books (ebook)
<mailto:[email protected]>
£5.99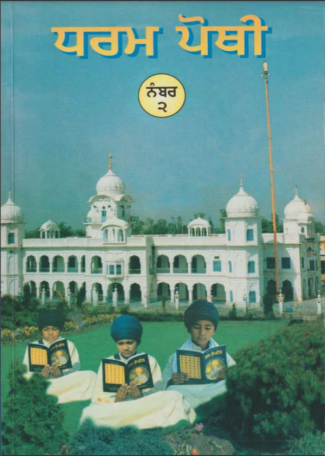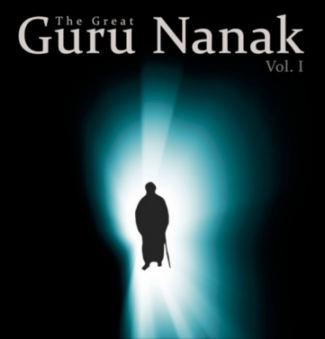 Volume 1 of the book can be purchased from the same retail outlets mentioned above. The audiobook for Volume 1 can also be accessed here https://soundcloud.com/akaalpublishers/sets/the-great-guru-nanak-vol-1
Volume 1 of the book is age appropriate for anyone over 5 years old and this new volume 2 book is probably best for those over 11 years as it has some adult themed stories.
Harjinder Singh who translated the book said, "This book is like a mirror for our spirituality, it reflects back the clarity of Sri Guru Nanak Dev Jee into our lives. It can become an essential learning tool for all those involved in the propagation of Sikhi and the Punjabi language as the book is designed as an easy to use educational resource."
__________________________
Editor's Note:
Sri Guru Nanak Dev Jee (1469 – 1539 CE) was the founder of the Sikh faith, He had a profound effect on the world with his universal teachings.
Sikhi or Sikhism is the 5th largest faith of the world and Sikhs are celebrating the 551st birthday of Sri Guru Nanak Dev Jee this year
on 30th November 2020. This books release is coinciding with these celebrations to educate both Sikhs and non-Sikhs about Sri Guru Nanak Dev Jee.