SikhNet is proud that on Sunday, 22nd October 2017, Canada, our Bhai Sahiba Bibiji Inderjit Kaur Khalsa, was honored with the Sikhs In Education Award at the eighth annual Sikh Awards 2017, which took place at the Fairmont Royal York Hotel, Toronto. This award is bestowed to any Sikh educational establishment, teacher or individual that is taking a strategic approach to recognizing, educating and developing the talent and skills within the community.
Sikhs in Education
 BHAI SAHIBA BIBIJI INDERJIT KAUR KHALSA - (USA)
Panth Rattan Bhai Sahiba Bibiji Inderjit Kaur, PHD is the Chief Religious Minister of Sikh Dharma International and the wife of late Yogi Bhajan. Thousands of students' lives around the world have been changed by the lifelong work and mission of Bibiji and Yogi Bhajan to spread the Guru's teachings. Many of their students have started practicing the Sikh faith and these new western Sikhs have built Gurudwaras, throughout the U.S.A. and other countries. Bibiji's outstanding work for humanity has brought recognition globally. She was given the title of Bhai Sahiba by the Sri Akal Takhat Sahib in 2004, the Jewel of the Nation in 2005, Ambassador of Peace in 2006, the Pride of India award in 2007, named the Governor's Representative to India in 2007 and the Jewel of the Punjab in 2017, There are many students from diverse countries who study at the Miri Piri Academy, a boarding school they founded in Amritsar. Bibiji has authored numerous of books on Sikh education.
Among others, this year's winners included:
•      Bhai Sahiba Bibiji Inderjit Kaur Khalsa (USA) - Sikhs in Education
•      Right Honorable Prime Minister Justin Trudeau (Canada) - Special Recognition Award
This prestigious event saw over 500 guests in attendance from elite international dignitaries to public figures, community heroes, sports stars and celebrities.
About The Sikh Awards
The awards are presented to individuals or organisations who have surpassed exceptional standards in their chosen field of activity. They recognise those people who have an understanding of a community's needs and can further show examples of selfless voluntary service (sewa).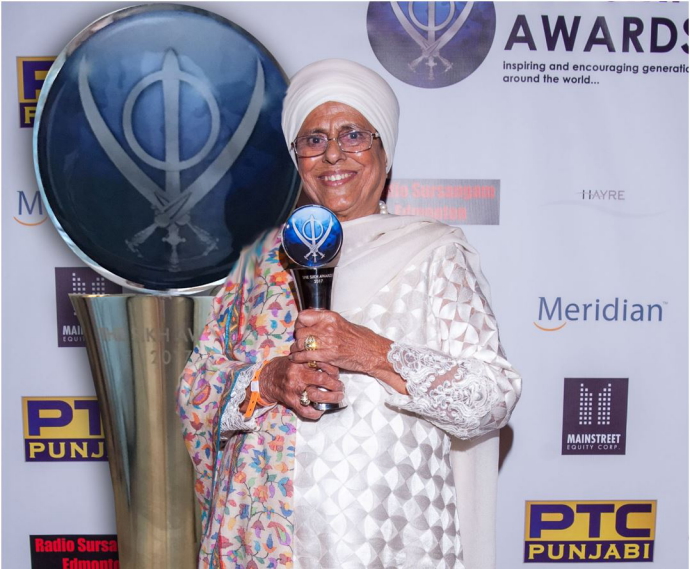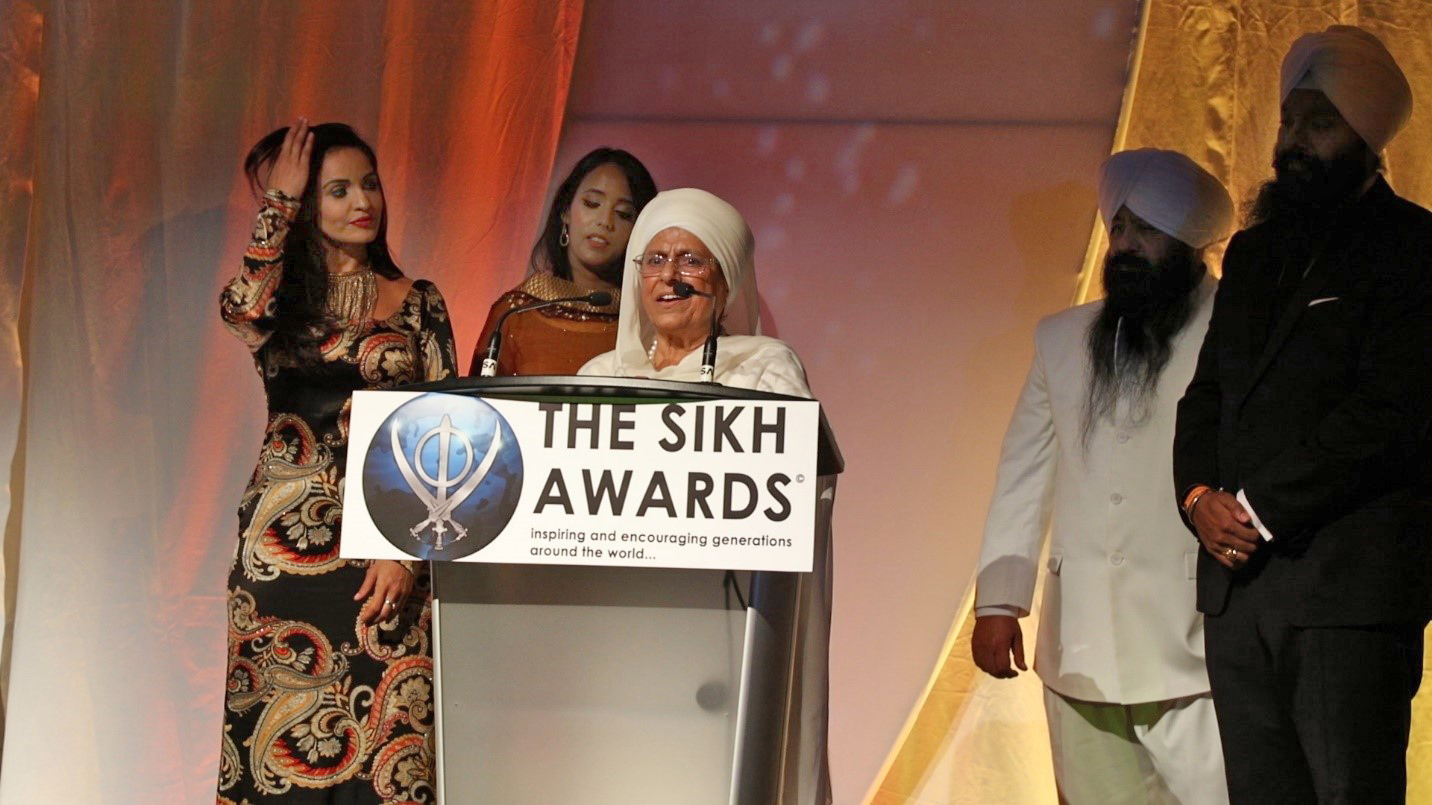 Randeep Singh Sarai, Member of Parliament and Sardar Kulbir Singh, son of Bibiji and Yogi Bhajan escort Bibiji to the podium