This year end, as we are reflecting on Banis, we are looking at how they help us in our daily lives. Banis were composed hundreds of years ago, and things have changed dramatically. 
The world is now another place than it was in Guru Sahib's time, our lives are different, and yet, there are many similarities, too. 
Our day to day life is still filled with challenges. The landscape may not look the same, but we still have daily requirements of work, raising families, community seva, and much more. 
Being able to create balance, find inner strength, and feel peace is reliant on our state of mind, and this is where Banis can really help us. 
 In alignment with our theme, Bani: The Divine Connection, our gift today is a brand new ebook: The Wisdom of Guru's Bani. It is a very special and thoughtfully compiled ebook of well written articles looking at the practice, benefits, origin and directions for the recitation of Banis.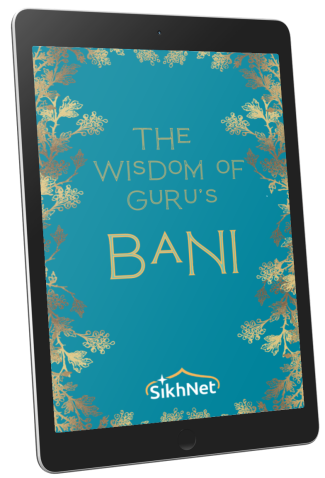 ☼ How do we remember the Creator, when our lives are so busy? ☼ How can we even think about the connection between Banis and the integration between body, mind and soul in our digital world? ☼ How do we feel peace, when human connection is decreasing, and we are less connected with each other than we are to our electronic gadgets?
Find out now! Click today to receive your free copy of The Wisdom of Guru's Bani delivered to your inbox.
May we thrive in the blissful state of Guru's Bani.