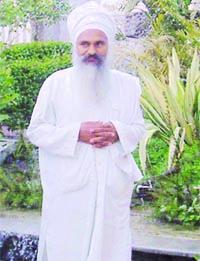 Amritsar, Feb 15(ANI): Baba Sewa Singh, the recipient of the Padma Shri for 2010, the fourth highest civilian award, has not only played a pivotal role in the upkeep and maintenance of historic Gurudwaras at Khadoor Sahib, but has also taken upon himself the task of nurturing the nature by planting trees across the country.

However, the modest man says that he does work not to earn any credit, but started it on the 500th birth anniversary of Guru Angad Dev as social work for the betterment of mankind.

"Four to five projects were started such as environment, education and sports to mark the celebrations. The whole credit for this achievement goes to Sikh devotees. It's a team effort and one person alone could not have done it. We get the inspiration from the teachings of the holy Shri Guru Granth Sahib, which talks about protection of trees," Singh said.

"As people organize community meals to gain satisfaction so protection of environment is also service to the community as it provides fresh air. If you plant more trees, they will provide oxygen and people will remain healthy," he added.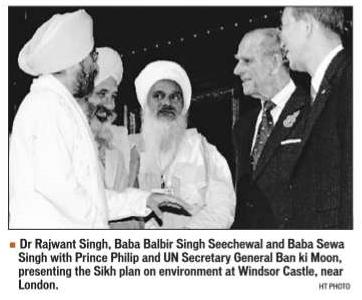 Talking about the threat that the environment is facing, Singh said: "The main challenge before the world is global warming. The glaciers are melting and I believe environment is the foremost crisis. We have to preserve the water reservoirs; the air is also getting polluted and there is no process to clean the polluted air."

"The more trees you plant the fresher the air will be. The environment will remain clean. The young and the old, every human being should think about keeping the environment clean and plant more trees. We have to conserve more water and make efforts not to waste it," he added. e is working in different parts of the country.

"We have already covered an area of 250kms, including in Gwaliar, Jaipur, Kartarpur, Dera Baba Nanak and Khadoor Sahib in Punjab. We have planted neem trees in 50kms and Peepal trees in 100Kms," Singh said.

"We plan to add 20 to 25 kms this year. If we get more cooperation from Sikh devotees then we can enlarge the effort as we have 100,000 saplings in our nursery. We even supply these aplings to schools, cremation grounds and panchayat lands. Be it a Sikh, Buddhist, Jain or a Muslim - any person who believes in his religion, works for humanity," he added. (ANI)