U.S. Government Finds
AutoZone Humiliated and Harassed
Sikh Employee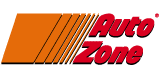 "This has been a very painful and difficult experience. My coworkers who I trusted insulted and harassed me when I tried to practice my Sikh faith. When I refused to remove my turban, they fired me. I don't want AutoZone to do this to anyone else."
"I am very grateful to the Sikh Coalition and the Lawyers' Committee for their help. I am happy that I do not have to fight this injustice alone."
- Frank Mahoney Burroughs
"AutoZone allowed employees to wear baseball hats and knit caps, but did not allow our Sikh client to wear a turban. Autozone managers physically and verbally abused him. They pulled him by his kara, called him a terrorist and asked him if he was going to blow up the store. It was Autozone that did the terrorizing and they must take responsibility for their discrimination."
- Sikh Coalition Staff Attorney,
Sandeep Kaur
Do your part to help end employment discrimination against Sikhs:

(Boston, Massachusetts) August 22, 2010 - Earlier this week, the U.S. Equal Employment Opportunity Commission (EEOC) found that a Boston area AutoZone store unlawfully discriminated against a Sikh employee because of his religion. Managers at AutoZone insulted and humiliated the Sikh employee and fired him when he refused to remove his turban."
Sikh Pulled by His Kara, Called a Terrorist, Told his Turban is Offensive and Fired
Mr. Frank Mahoney Burroughs worked at AutoZone for almost three years as a Senior Sales Associate. He was a loyal employee. After enlisting in the U.S. Marine Corps and being discharged for medical reasons, Frank returned to work at AutoZone. He received several raises and was a well-regarded employee of the Everett, Massachusetts branch.
When our client adopted Sikhism during the Summer of 2009, he informed AutoZone that he would grow his facial hair and wear a turban as required by his new faith. But the first day he came to work wearing his turban, the Store Manager threatened to physically throw him out of the store if he did not immediately remove his turban. Frank refused and was kicked out of the store.
Our client was later allowed to return to work and to wear his turban, but the harassment continued. Though he was able to perform all his job functions well, it soon became clear that his managers irrationally equated his turban with extremism and terrorism.
A Sales Manager pulled him a few steps by his kara, an article of faith, and referred to his turban as a "towel" and called him "sick-y." The Store Manager asked the Sikh employee if he had "joined Al Qaeda" and was "going to blow up the store."
When Frank turned to the District Manager for support, he was told that AutoZone reserved the right to fire him if his appearance offended customers. Humiliated and distressed, he turned to Human Resources. In a complaint he wrote, "These unethical and discriminatory business practices have made me feel uncomfortable when I come to work each day." In response, Human Resources told him that AutoZone did nothing wrong and that he should come to work without his turban or not at all. He refused to sacrifice his faith and lost his job.
Sikh Coalition Files Complaint Against AutoZone
The Sikh employee contacted the Coalition in Winter of 2009. The Coalition met him in person and agreed to represent him. Coalition attorneys filed an amended complaint with the EEOC office in Boston. (The EEOC is the federal agency charged with enforcing the nation's employment discrimination law.) Coalition attorneys vigorously advocated on the Sikh's behalf during the five month-long investigation of the case.
The Coalition partnered with the Lawyers Committee for Civil Rights in Boston (LCCR-Boston) to fight the case. LCCR-Boston is a highly respected civil rights organization. This is the first religious discrimination case that they have taken in their fifty year history of fighting for justice. Their efforts are an inspiration to all who have suffered from post 9-11 hate.
EEOC Investigates and Concludes that AutoZone Discriminated
The EEOC office in Boston conducted an extensive investigation and found that AutoZone violated federal anti-discrimination law in numerous ways. The company violated the law by verbally abusing and harassing Frank because he converted to Sikhism. The company also violated the law by refusing to let him wear a turban. Last, the company violated the law by retaliating against him when he complained and by ultimately firing him for maintaining his Sikh identity. To read the final decision, click here.
Next Steps
Now that the EEOC has found that AutoZone discriminated, next they will work with both sides to come to a settlement agreement. The Coalition and LCCR-Boston have made it clear that we will not settle with AutoZone unless the company takes concrete steps to stop discrimination against Sikhs and other religious minorities. What happened to our Sikh client should never happen again to another AutoZone employee.
If AutoZone refuses to settle, the Sikh Coalition and the LCCR-Boston will file a federal lawsuit against AutoZone.
The Sikh Coalition thanks LCCR-Boston - in particular Staff Attorney Laura Maslow-Armand - for their partnership in this case.
Protect Yourself from Religious Discrimination in the Workplace
As always, the Coalition calls on all Sikhs to stand up for their rights and fearlessly maintain their articles of faith.
Information explaining your rights in the workplace:
• EEOC Guide on the Workplace Rights of Muslims, Arabs, South Asians, and Sikhs
• EEOC Guide on Employer Responsibilities Towards Muslims, Arabs, South Asians and Sikhs
If you believe that you have been discriminated against or subject to bias based upon your religious beliefs or Sikh identity, and would like to request legal assistance from the Sikh Coalition, please complete our online intake form available at: http://www.sikhcoalition.org/legal_caseform.asp.
If you are not able to complete the form online, please call:
Staff Attorney, Sandeep Kaur at (212) 655-3095 ext. 84.
Harassment faced by turban-wearing Sikhs:

Poster issued by US Department of Justice to explain Sikh head coverings
After the September 11, 2001 attacks in USA, many turban-wearing Sikhs faced assaults by some Americans who confused them with the Arabs (who were being associated with terrorism). The United States Department of Justice worked with the Sikh American Legal Defense and Education Fund (SALDEF) to issue a poster aimed at getting the Americans acquainted with the Sikh turbans, and with SikhNet to provide law enforcement personnel training and to increase public awareness.