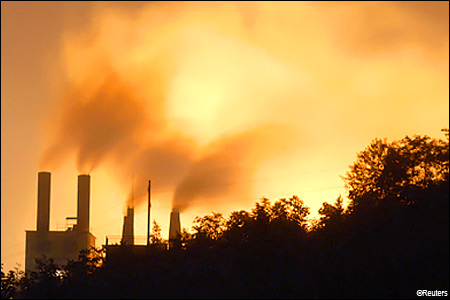 BATHINDA: The fertile state of Punjab now battles grave chemical toxicity. Gidderbaha, the constituency of finance minister Manpreet Badal, is known for high prevalence of cancer cases. Two water samples in Doda found the nitrate levels at 94.3 mg/l and 72.8 mg/l, much above the WHO safety limit of 50 mg/l.
In Muktsar, the home district of Punjab CM Parkash Singh Badal, a state health department survey revealed that 1,074 people died of cancer between 2001 and November 2009 and 668 others are on their deathbed.
In Lambi, the home constituency of Badal, 211 residents lost their lives and 164 got afflicted with cancer in the last eight years, revealed health department survey report.
On Sunday, Germany's Microtrace Mineral Lab had revealed high levels of uranium in hair samples of mentally-retarded children in Malwa region.
"The hair results are surprising. We expected an arsenic exposure. Instead, over 80% of adult and children, many of which are suffering from cerebral palsy and mental retardation, showed pathological levels for uranium," said Dr Carin Smit, a South African toxicologist who had sent the samples to the German laboratory in March 2009.
With no apparent source of uranium in Punjab, Carin added, "We were not testing for radioactive element but heavy metal toxicity, which results in ill-health and premature death."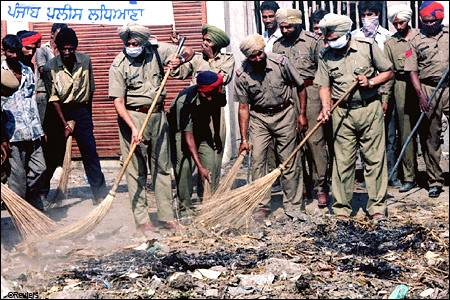 Sant Balbir Singh Seechewal, a known eco-activist whose relentless efforts led to resuscitation of many rivers in Majha area of Punjab, said the Punjab government is drafting anti-pollution laws only on paper and not implementing these against those causing serious type of water and air pollution.
He said harmful chemicals, including cyanide, was flowing from factories from Ludhiana, Jalandhar and Phagwara into drinking water sources, particularly of the Malwa region and the adjoining Rajasthan, as a result of which disease like cancer was prevalent in these areas. Everyday, 1,144 million litres of polluted water was being discharged into the Sutlej by various drains flowing through these industrial areas.
"Punjab has long been a hotspot of chemical toxicity. But now, with studies indicating high levels of uranium in hair samples, the situation is indeed alarming," says Umendra Dutt, executive director, Kheti Virasat Mission (KVM), which works in the field of eco-friendly farming.
A report filed by V D Puranik, head of the environmental assessment division, Bhaba Atomic Research Center, about a year ago, had revealed the uranium content in water sample in the Malwa in the range of 2.2-244.2 micro grams per litre while WHOs safe limit is 15 microgram per litre.
"Three samples exceeded the Atomic Energy Regulatory Board (AERB) limit for uranium in drinking water of 60 micrograms per litre," said Pritpal Singh, incharge of Baba Farid Center for Special Children in Faridkot.