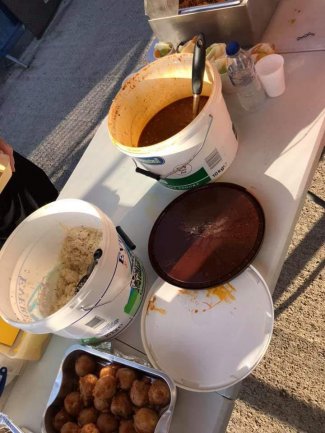 Recently the homeless in an English city (Essex) were welcomed with pizza (from Mr. Singh's), samasas, fruits, cereal bars, chips and other food. They were also given hygiene packets to keep fresh and clean during the hot summer months. 
The charity giving these gifts is a Soul Aid, which started serving in 2017 under the Guru's principle of langar and helping the needy: 
"Soul aid [Seva of universal Langar] are an outreach program who serves the less fortunate in Southend on Sea Essex, London & Punjab we work on the principles of the Sikh faith of recognising and serving the human race as one regardless of religion race or gender by sharing what you have with those that are less fortunate."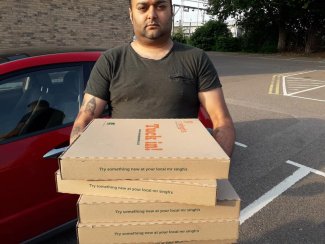 "Soul Aid (Seva of universal langer) has been operating officially since 2017 in aid of supporting rough sleepers and those who are less fortunate. Our operational bases are in East London and Southend-On-Sea in Essex, where we help by providing free vegetarian food to those in need. The food comes from donations of ingredients, money raised and donations from some of our patrons."
This fledgling charity is ambitious. They are already projecting to do projects in the Punjab: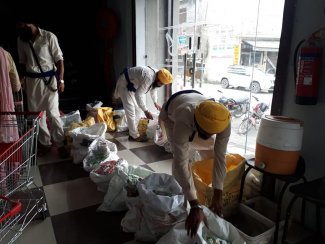 "Since February 2019 Soul Aid proudly started to provide monthly food rations to the less fortunate families in Punjab, India. Soul Aid were able to do this through the network of organisations who have helped your generous donations reach those most in need. Soul Aid hope to increase this seva in the coming months."
Soul Aid is wholly reliant on donations and urge anyone who is able to support our cause to get involved today! To learn more about how you can help, use our Contact Form.