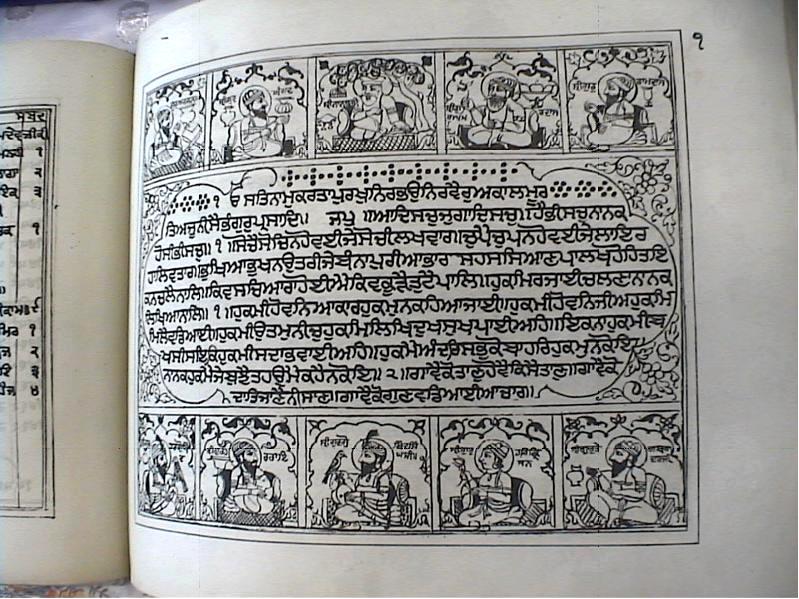 Anniversary of the Installation of the Adi Granth.   Today, on September 1, 2009, Sikhs celebrate the 405th anniversary of the first installation of the Siri Guru Granth Sahib, called then ,before the  ninth Guru Teg Bahadur Ji's writings were added by Guru Gobind Singh Ji (in 1708), the Adi Granth. This was a significant landmark for the Sikhs; the Adi Granth was compiled and first installed at Harimandir Sahib in Amritsar,PunjabIndia in 1604. The sacred writings of spiritual poetry, set to musical raags, were compiled and completed by Guru Arjan Dev Ji on the 30 August 1604. 
Siri Guru Granth Sahib Ji contains an important message for the whole of humanity, transcending creed and caste.  It uniquely belongs to all of humanity, containing the writings of six Sikh Gurus,4 Sikhs of the Gurus' courts, 11 Bhatts - court poets and bards, and 15 Bhagats,or saints, of different religions, places, and times. No other religion has included in its scripture the writings of others, however revered. 

Thus, Sikhs believe that the Siri Guru Granth Sahib provides unique and unequalled guidance and advice for the whole of the human race. It is the torch that will lead humanity out of Kali Yuga, (the iron, or dark, age) to a time of peace, tranquility and spiritual enlightenment for all humankind.
Siri Guruuru Granth Sahib Ji is about living a life of Truth amidst the challenges of daily life, respect for others; humility; tranquility, peace, blessings, high moral standards, equality, co-existence, courage and more.These are deeply spiritual qualities which anchor the human character with realization and constant connection to the Divine, and strength and guidance to take one's self and humanity to higher level of consciousness and living.  
The importance of Siri GuruGranth Sahib Ji to Sikhs  is without parallel. It is not a Holy Book or scripture in the common understanding of most religions. The Guru Granth Sahib Ji is considered to be Guru Nanak himself as were his nine successors. The word of the Guru or the 'Shabad' is the Eternal Guru. Accordingly, the Guru is treated with the utmost care and is the heartbeat of the Sikh World.  One who follows the teaching of and accepts Siri Guru Granth Sahib Ji as their Guru or Spiritual Guide is called a Sikh- which literally means "student" of Guru. When we bow and follow the teachings of Siri Guru ru Granth Sahib Ji, we can become most universal.
So many Divine blessings and congratulations to all Sikhs of the Guru, on the occasion and remembrance of this special anniversary!  Visit SikhiWiki for more from this article.  Read Siri Guru Granth Sahib Ji online, and learn more in the book: Siri Guru Granth Sahib Darshan by Bibiji Inderjit Kaur Khalsa, Ph.D ÅÆ                                       
(photo credit to TheSikhWay )