Indore, Madhya Pradesh, India
What material object would be more precious for a Sikh than his turban?
But Amarjeet Singh Sudan doffed his turban, unraveled it and covered the corpse of a naked girl.
He has not only shifted many poor and mentally ill patients to hospitals, old age homes and other places for their care but also performed last rites of thousands of unknown people.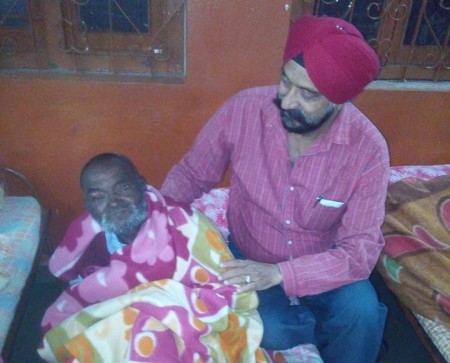 Serving tirelessly for over 46 years, this 60-year-old becomes an angel for many in need and even for those who were on the brink of ending their life.
"I started serving people at the age of 14 when I spent my pocket money for the treatment of an old woman. My father appreciated my efforts which motivated me for serving more people without any expectations," Amarjeet said.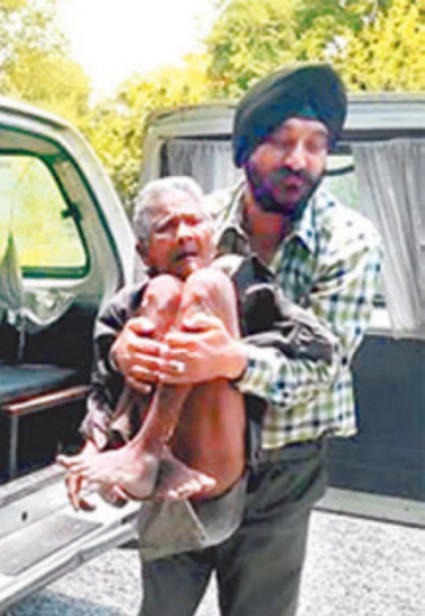 Working as the spokesperson of Nagar Suraksha Samiti, Amarjeet could be seen managing traffic at any square in the city or at crematorium performing last rites of an unknown or at any hospital or ashram serving poor.
"I have everything in my life, which allows me to serve the needy without any trouble. I don't have any NGO and will not make or need any. I am living the bonus life as my bypass surgery was done about 10-years ago and therefore have devoted myself in the service of the living and dead," he said.
He also performed last rites of two unknown persons on one pyre twice and had faced many complaints for serving those whom a sweeper even refused to touch but he didn't lose his way.
"It was not easy to serve the dead earlier as people named me as a mad Sardar. It even took my family some time in understanding me and I had many arguments with my wife due to my work. But they too started helping in my work after learning about the respect I get from people," he added.
Even cops in the police control room very often give contact information on Amarjeet to those who inform about an abandoned dead body of a poor person or someone underprivileged. The Deputy Inspector General of Police had also appreciated his work and given a letter to him, which was sent to all police stations as well, permitting him to take any poor to hospitals or ashrams and to shift the bodies without any trouble.
"I have seen many ups and downs in my life. Now I want to help others. I also want that people should act instead of being bystanders at the time of any accident or emergency. This gives the paramount satisfaction of helping others," Amarjeet says.