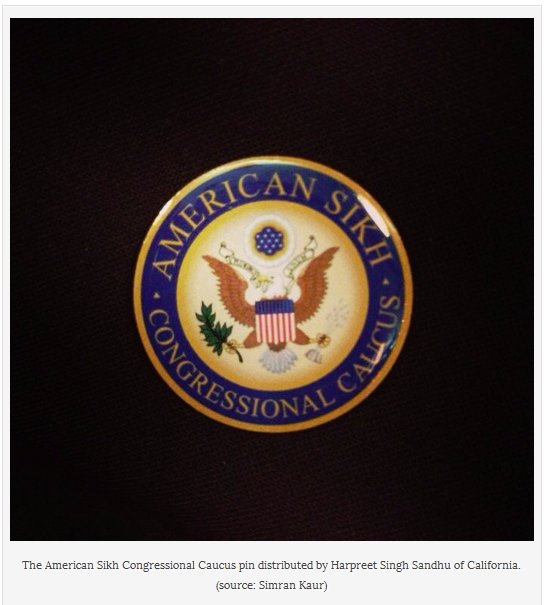 April 25, 2013: Yesterday, the creation of a new bipartisan group called the American Sikh Congressional Caucus was announced in Washington, D.C., the purpose of which is to "educate Members of Congress and the general public about Sikh American issues. It will also allow Members to strategize on how to support the Sikh American community."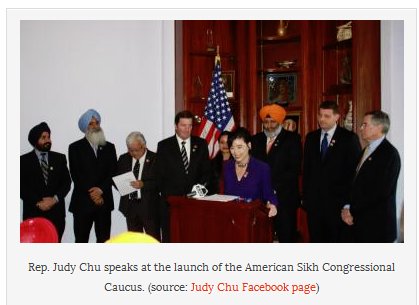 For this session of Congress, the American Sikh Congressional Caucus is co-chaired by two House Representatives from California: Representative Judy Chu (D-Monterey Park, and advocate for the Sikh community) and Representative David Valadeo (R-Hanford). For its part, the American Sikh Congressional Caucus is an important and unprecedented step forward in raising the attention of Congress members to Sikh American issues.
"This caucus will be the voice for American Sikhs in the House of Representatives, working across the aisle to address the unique challenges that this community faces," [Representative Judy Chu] said.
At the time of this post, 28 House Representatives have joined the American Sikh Congressional Caucus (see the list here). While bipartisan, the caucus is currently dominated by members of the Democratic Party and those from California.
The American Sikh Caucus will address issues plaguing the Sikh American community such as racial profiling, hate crimes, bullying, and workplace discrimination. Its formation was driven by Harpreet Singh Sandhu (often mentioned on this blog) and Dr. Pritpal Singh from California, and support from the Sikh organizations SALDEF, Sikh Coalition, and UNITED SIKHS. According to Harpreet Singh:
"Our dream of a direct voice to Congress about Sikh related issues has come true. The Caucus' purpose is to educate and allow Members to strategise on how to support the American Sikh community and attack the many issues we face today including bullying, Armed Forces and homeland security,"
In the US Congress, there are a wide variety of Congressional caucuses which bring together members of Congress around a common objective or interest.