Indianapolis Festival of Faith
--------------------------------
Tue, Sep 20, 2016: The end of summer in Indianapolis, Ind. saw the downtown area decorated in its spiritual finest. Buddhist prayer flags in yellow, purple and blue flowed in the warm pre-autumn breeze. Two members of the Ba'hai faith strolled among the crowds at Memorial Park handing out stickers reading "There is no Room for Prejudice in my Heart". On stage, a group of Filipino nuns performed traditional Catholic island music.

It is the launch of the 4th annual Indianapolis Festival of Faiths.
A line of those interested trying on a turban for a few minutes formed as SikhsPAC volunteers unravel huge spools of fabric. People sat in one of three chairs as a rotating cast of volunteers wound, pinned and tucked fabric into perfect dastars.
Near the center of it all, two groups of Sikhs gathered to celebrate and share Sikhism's unique history and contributions to the world.
At a booth run by the Sikh Satsang of Indianapolis, Granthis wandered among curious members of the crowd explaining the spiritual history of the Sikh faith, while parishioners in their finest gurudwara cloths distribute free water and pamphlets to passersby.
Directly adjacent, SikhsPAC outreach coordinator Jitender Singh called out like a carnival barker. "Turbans tied! Only takes five minutes!," he yelled to the crowd. "Best Facebook likes ever!"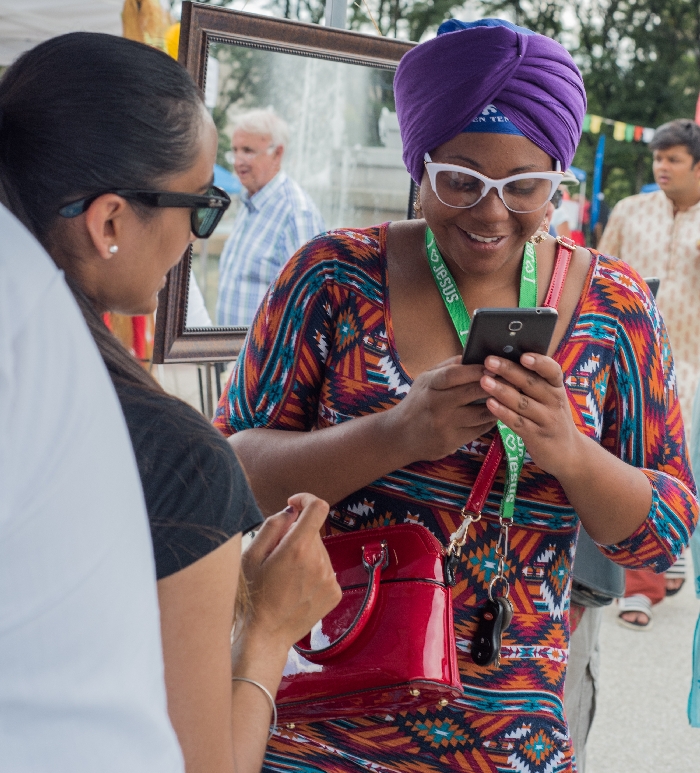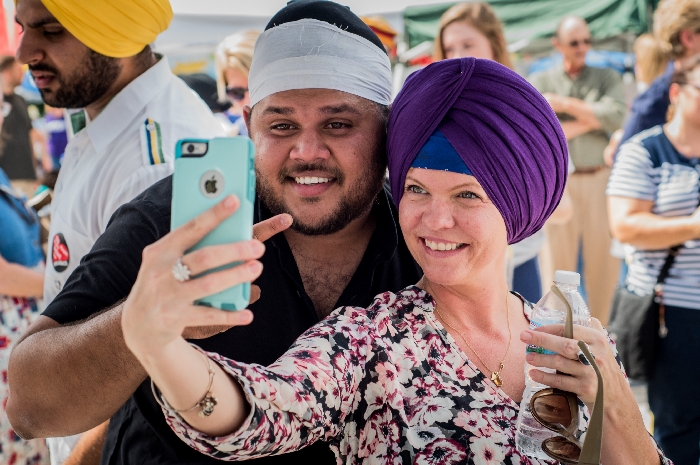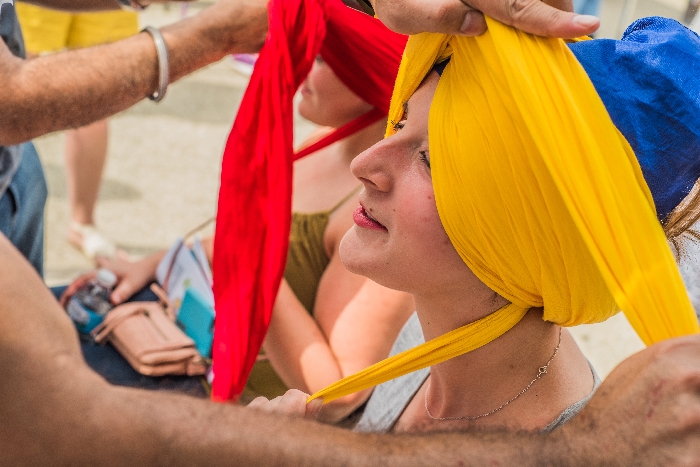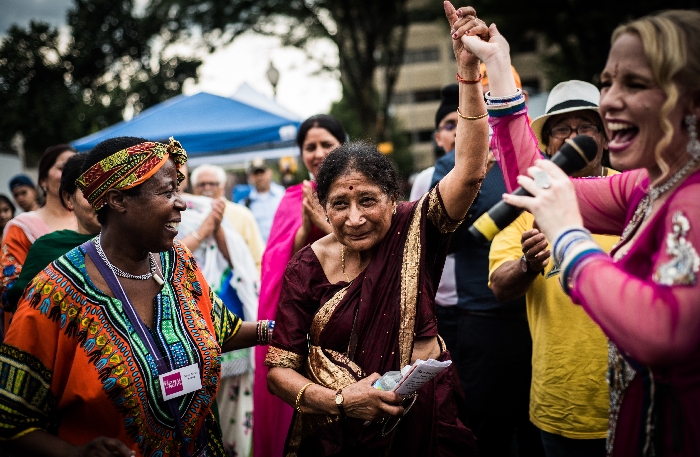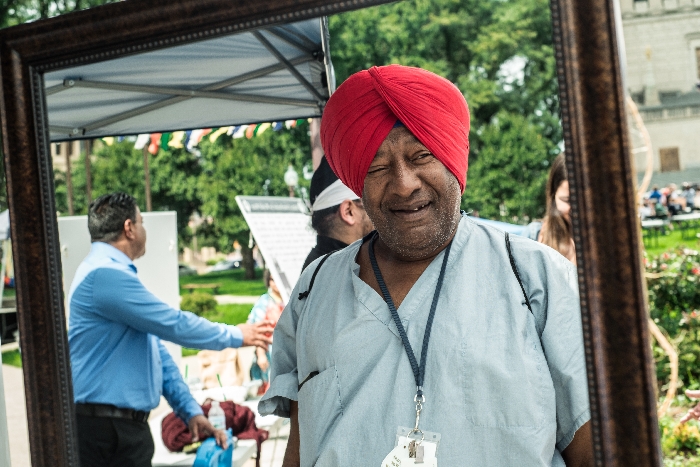 By the end of the afternoon, lines between the two booths had blurred as members of each group visited their friends in the other.
All told, more than 1,000 people stopped by the Sikh booth during the event and about 300 tried on a turban for the first time.
But, the faith festival is about more than any single religion said SikhsPAC chairman Gurinder Singh Khalsa. Indiana has traditionally been a strongly Christian area. However, immigration has brought people from around the world and a new more diverse outlook.
Alongside its rich and diverse Christian communities, Indianapolis is now home to significant communities of Jews, Muslims, Buddhists and Hindus. And all of these groups were on bright display at the Festival of Faiths.
"Not that long ago, this area was a stronghold for hate groups like the Klu Klux Klan," said Khalsa. "It's really blissful that all these followers of different faiths now feel so comfortable sharing their beliefs so publically."
Charlie Wiles, Center for Interfaith Cooperation executive director and event coordinator, specifically thanked the Sikh community for their contributions to this year's festival. Along with two booths providing information on Sikhism, local Sikh luminary K.P. Singh was honored for his efforts on behalf of interfaith dialogue in Indianapolis. Indianapolis Gurudwara Sahib president Maninder Singh Walia acted as master of ceremony for the event, introducing each group of artists and singers onto the stage.
SikhsPAC also sponsored a performance by world renowned Punjabi singer and musician Anita Lerche as the headline and closing event of the day. Lerche was not content to remain on stage, soon mingling with an ever growing crowd of new and returning admirers in a circle of singing and dancing.
"SikhsPAC maybe a political organization, but one of our core missions is to spread the message of interfaith dialogue. It is vital that we support events like the Festival of Faiths," said Khalsa. "
Ben Skirvin
Press Secretary
Cell: 812-679-4638