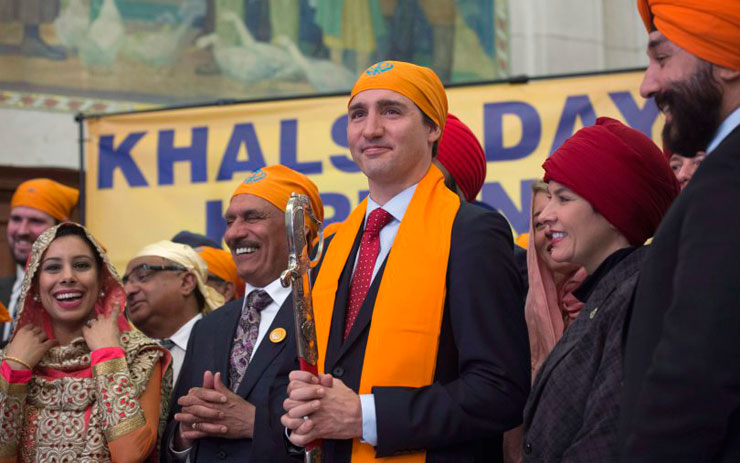 The celebration began on Saturday April 9th 2016 with the non-stop, continuous recital of the Guru Granth Sahib from beginning to end in Centre Block. The Akhand paath concluded Monday morning followed by Kirtan, and langar served by MPs. Prime Minister Justin Trudeau attended the event.
This is the first time Vaisakhi is celebrated here in the Canadian Parliament on such a large scale and that an Akhand Path sahib has been concluded ever.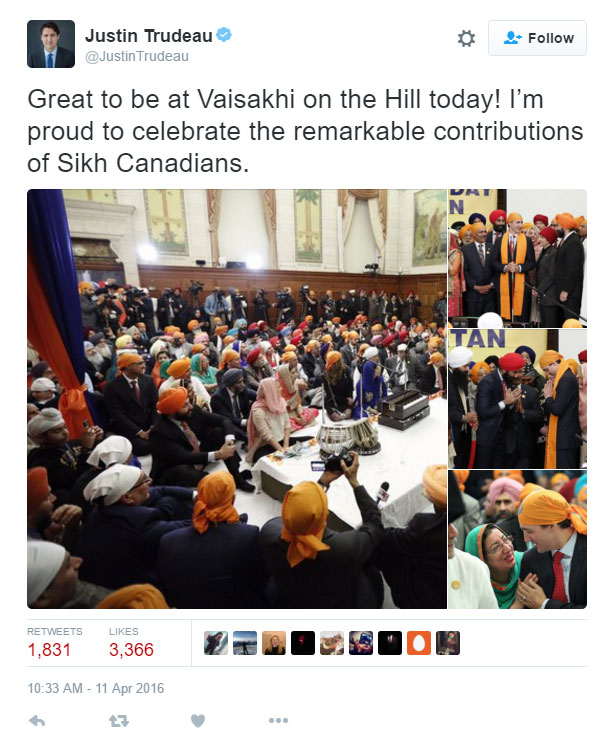 Sikh's have a growing presence on the political scene in Canada. With this past election, Punjabi became the third most spoken language by Members of theHouse of Commons. Prime Minister Justin Trudeau's Cabinet consists of more Sikh minister's than the Cabinet in India.
-------------------------------------More-------------------------------------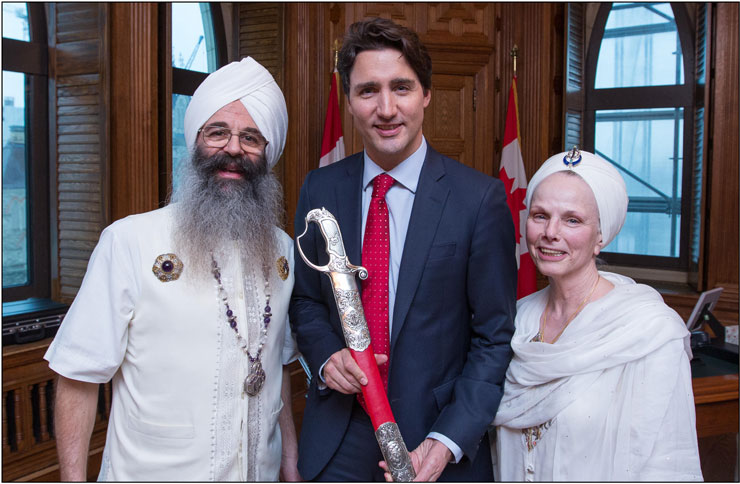 Siri Bandhu Kaur Khalsa and Master swords man Jot Singh Khalsa (of Khalsa Kirpans) poses with Prime Minister Justin Trudeau who was presented with a high quality kirpan on behalf of all Canadian Sikhs. 
The first turbaned Sikh member of Parliament Sardar Gurbax Singh Malhi gave an honorific and humorous ode to the Prime Minister. He honoring the PM for the unprecedented amount of Sikhs serving on the cabinet and in the parliament, "We must never forget how much our current Prime Minister has achieved for the community." Then he joked, "Whether it is in the political arena, or in the boxing ring Justin's tremendous courage and strength make me wonder if perhaps, in a previous life, he was a Sikh."