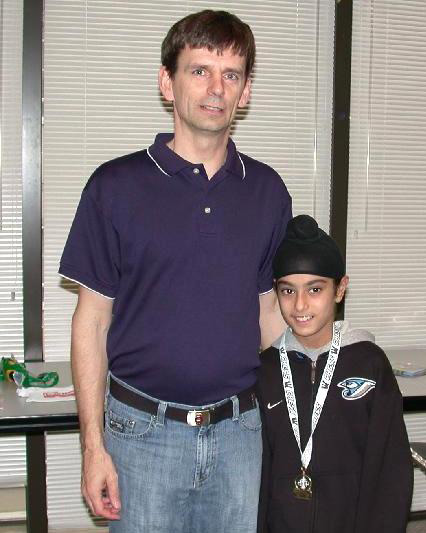 Tanraj Sohal has done it once again. The 11-year-old Grade 6 student from Surrey won the 2008 Canadian Chess Championship held in Edmonton, Alberta, on May 18-19 in his grade level. This is the fourth time Tanraj has won the Canadian Chess Championship trophy.

Tanraj earlier won the 2008 Fraser Valley Regional in Surrey and BC Provincial Chess Championship held in Burnaby. Canadian Chess Challenge is the annual event where each province is represented by their 12 Provincial Champions (one player each from Grades 1 to 12). Qualification to the nationals begins with school events, then regional and provincial events.
Canadian Chess Challenge is organized and sponsored by the Chess'n Math Association, Canada's National Scholastic Chess Organization. Each player plays nine round robin matches over two days in their respective grade against each of the provincial champions.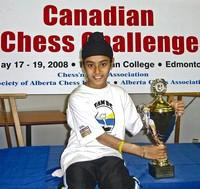 Tanraj had a perfect score of 9/9 and defeated all other nine provincial champions.

Overall BC got two first place trophies: Tanraj Sohal (Grade 6) and Janak Awatramani (Grade 3) and one second place trophy, Jonah Lee (Grade 2) and one third place trophy, Yifei Han (Grade 7).
Two years ago, Tanraj's dad, Fleetwood family physician Dr. Parmjit Sohal, told The VOICE that Tanraj started playing chess in Grade 1. He said: "I thought of getting him interested in chess because I personally love playing chess. And he sort of picked up very quickly. And then he joined his school chess club, when normally they allow only kids Grade 4 and up to participate. They made an exception because of his talent.'