TransAlta Corp. has become embroiled in a human-rights dispute with a Sikh contract employee who was ordered off the job for refusing to shave his beard.

"I've never, ever been treated like this anywhere else I've been around the world -- I'm completely stunned," said United Kingdom resident Av Singh, who was hired for an eight-week stint as a turbine adviser at TransAlta's Sundance plant west of Edmonton.

The 24-year-old is now heading home three weeks early, after a safety supervisor told him Friday that his beard would not allow him to properly wear a protective mask.

He was given the choice of shaving or leaving. Since removing the beard is against his religious beliefs, Singh refused the razor and instead hired a human-rights lawyer.

"I don't know what it's going to achieve, but I don't think it's fair the way I got treated," he said.

Singh said when he first started at the plant, the company gave him a test to ensure the gas mask formed an adequate seal around his face.

"You put the mask on and then they put smoke around you, and if you breathe in the smoke, you cough shortly after," he said. "I passed the test with flying colours. The seal was perfect."

For the next five weeks, Singh said he had no issues on the job-site. He formed friendships with some of his co-workers, was invited to barbecues and exchanged practical jokes.

Then last week, a new safety supervisor came on shift who took issue with his beard.

"I met some really friendly people. I was really enjoying it, and then this one problem came completely out of the blue," Singh said.

"I had no say. He wouldn't even listen to me. Maybe he was trying to make a name for himself or make an example of out of me not to mess with him.

"But I think he picked the wrong bloke, because I'm a chartered engineer."

TransAlta spokesman Michael Lawrence said the safety supervisor was worried that Singh's beard had grown too long over the five weeks since he started the job.

"He was concerned that if there was an emergency, and the employee had to put on a respirator mask, there's no way he'd get a proper seal," he said. "The safety of our contractors and employees is of paramount concern to us."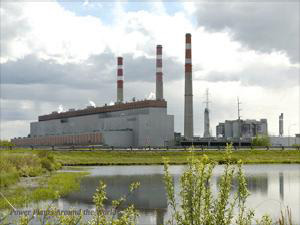 Lawrence said workers with short beards can be given a gel that helps to seal on a gas mask, but Singh's facial hair was deemed too thick for that.

Singh said he was never offered the gel or allowed to take the smoke test again.

He said he trims his facial hair every few days so it wasn't any longer than when he first started.

Singh said he wants an apology from TransAlta for infringing on his religious rights. In the meantime, he plans to let his lawyer pursue the case and his firm has refused to send TransAlta a replacement adviser.

Lawrence said TransAlta is continuing to investigate the situation.

The incident comes less than a month after the Alberta Court of Appeal ruled on a similar case involving a Canadian Sikh man who refused to shave his beard for work at a Syncrude Canada site in Fort McMurray. The court granted the man the right to have his human-rights complaint go to a hearing.

Keith Gerein, The Edmonton Journal
[email protected]