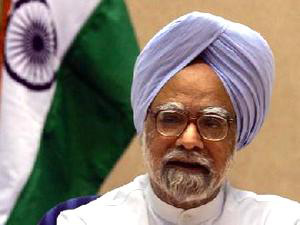 Chandigarh, July 20: As the tick tock began for the make or break trust vote, prayers were held at several places in Punjab on Sunday for continuation of the UPA government led by Manmohan Singh, country's first Sikh Prime Minister.

Akhand Paath and Ardas were held in Chandigarh, Jalandhar, Amritsar and other places for survival of the Manmohan Singh government.

"Various Sikh bodies have been praying for Singh. The family too has been praying for continuation of the government to enable Singh to serve the nation further," Surjit Singh Kohli, younger brother of the Prime Minister, said.

"Millions of our countrymen want the Prime Minister to complete his full term " Kohli, who lives in Amritsar, told media.

On the India-US nuke deal, he said it was in everybody's interest. "People must rise above narrow considerations and support the Prime Minister on the issue."

Meanwhile, the Akali Dal (1920) led by Ravi Inder Singh said the deal was in the national interest and urged Akali MPs to support the Prime Minister on the issue.

"Our party appeals to Akali (SAD's) MPs not to be misled by the BJP and support the Prime Minister on the nuke deal," he said.

Making an appeal to SAD MPs, he said, "While voting on the N-deal, they must keep the national interest in mind."