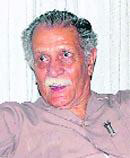 Amritsar, June 7: Major-Gen J.S. Jamwal (retd), then General Officer Commanding (GOC), 15 Infantry Division, Thursday claimed that he had refused to accept the advice of two senior Army officers to kill the militants taken into custody during Operation Bluestar.

Breaking his silence on remarks by certain Sikhs for the first time after 24 years of Operation Bluestar that the Army had killed many Sikh youths after capturing them from the Golden Temple, General Jamwal said he had snubbed them (Army colleagues) by telling them to let law take its course. "I am not a butcher," he told the two Army officers, who wanted the captured militants eliminated. General Jamwal, however, said being a religious person he took measures to restore the confidence of the Sikh masses. As part of the confidence building, he gave a two-hour curfew relaxation after Operation Bluestar, despite opposition by then deputy commissioner Ramesh Inder Singh (now chief secretary).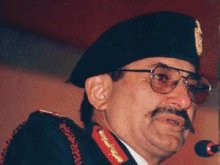 He said he was given the onerous task of restoring the sanctity of the temple and had invited 11 persons, including Hindus and Sikhs, when some prominent Sikh leaders, including the then Jathedar, Akal Takht, Giani Kirpal Singh, gave went to their rage. The General said the operation had become inevitable due to major threat to the pilgrims, but the blame lay with all of us. He said he tried to douse fire in the hearts of Sikhs through his humble and honest approach.

He had paved the way for reconciliation among different communities which allowed normalcy inside the temple and the then Jathedar, Akal Takht, agreed to address the Sikh masses via television about the safety of Kotha Sahib.

He said he had also apologised to a group of Nihang Sikhs whose dresses were burnt by a JCO in a fit of rage on the outskirts of the city. He said he gave them a fresh set of clothes which led to the restoration of faith of people in the Indian Army.

General Jamwal said he felt like resigning from his post when the then Prime Minister Indira Gandhi had rejected his proposal of undertaking kar sewa of the damaged Akal Takht by the five designated Panj Pyaras ( five beloved ones), arranged by him through personal efforts. He said Indira Gandhi wanted the kar sewa to be undertaken by the union home minister.

Giving the inside story of Operation Bluestar, General Jamwal said the Army got perturbed when it failed to locate the body of Jarnail Singh Bhindranwale amidst rumours that he had escaped from the rear side of Akal Takht. However, Army officials heaved a sigh of relief when his body was found from under the debris of a portion of Akal Takht. Later, the body of Major-Gen Shabeg Singh (retd) was found on the day when Giani Zail Singh, then President of India, visited the Golden Temple after Operation Bluestar.

"We concealed the body of Shabeg Singh in the Akal Takht complex itself, lest the President should see it".