Akal Takhat by 'Art of Punjab'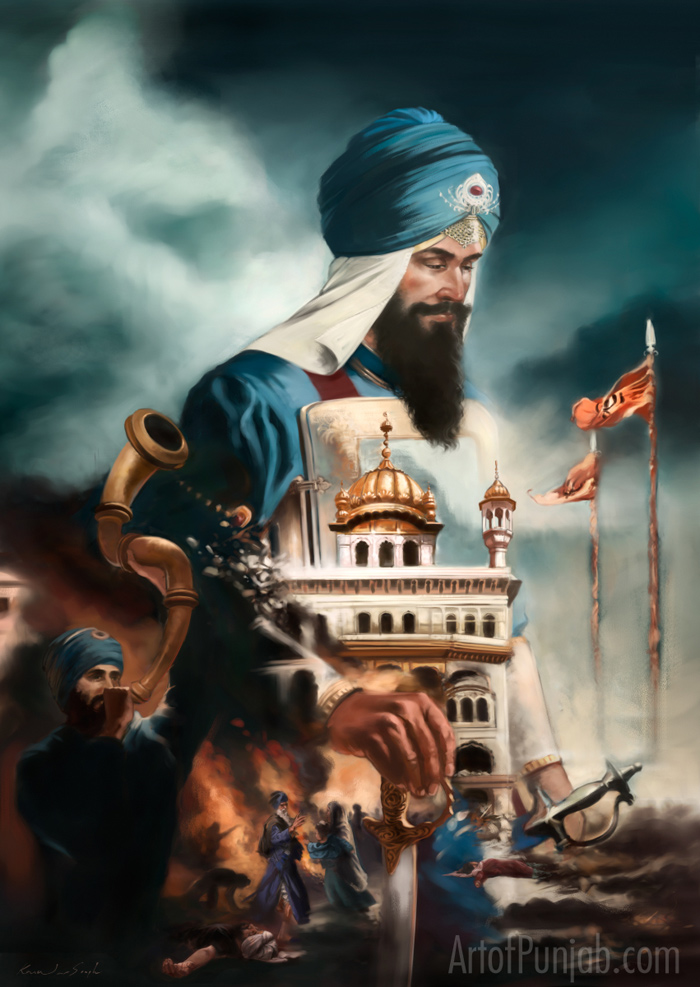 This piece by Kanwar Singh Dhillon of www.artofpunjab.com, shows Guru Hargobind in connection with the Akal Takhat. This piece is about both the timelessness of the Akal Takhat as well as the tragedy that happened in 1984. Guru Hargobind ji, the royal towering Takhat, the sevadar playing the horn, and the Miri and Piri nishans give it an air of authority and prideful respect. While you can also see a sense of sadness in Guru Hargobind, and of course scenes of chaos and tradegy of the Blue Star attack remind us of the pain of what we lost during that time. 
SikhNet Email Lists:
Over 33,000 Sikhs all over the world enjoy SikhNet emails. Select the emails you would like to receive.