Sikh youth serve over 400 homeless people in Bakersfield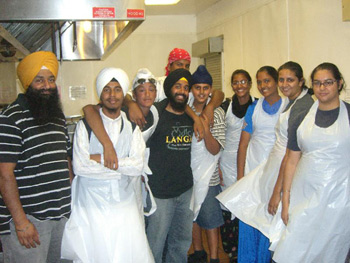 On Saturday June 14, 2008 Sikh Youth Of Bakersfield, under the umbrella of Organization name "SIKHCESS" prepared, collected and served the lunch to over 400 homeless people in town. "We have learned about Turban and Free Kitchen concept of Sikh Religion" said Director of the Bakersfield Rescue Mission. Balmeet Singh, Business Graduate from USC LA, organised, coordinated and led this noble mission of serving the needy.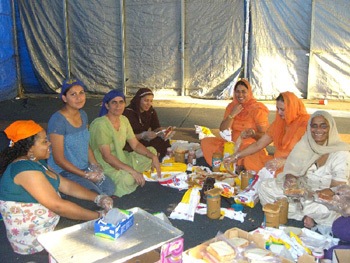 Devinder Singh Bains, a local Car Dealer explained the Importance of Sewa and the Meaning of the Turban in very simple and entertaining way. Dr. Manbir Singh, Bhalinder Singh Suri and Baljeet Singh Dhut helped the youth.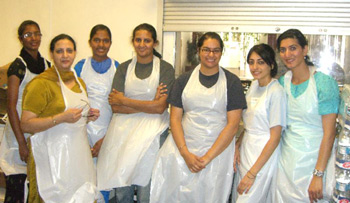 SikhNet Email Lists:
Over 33,000 Sikhs all over the world enjoy SikhNet emails. Select the emails you would like to receive.