On June 30th 2012 we held our June networking event at Mausam restaurant in NJ. Over 80 were in attendance to get information on SBA loan guidelines, retail and gas stations business challenges along with a basics of building a business. Sunny Kaila, President of the Sikh American Chamber (SACC), first provided a brief over of the SACC then Eduardo of the SBA provided the audience with useful information and resources on how to obtain financing from the US government for all businesses.



Once the SBA finished their presentation the crowd was split up into two groups: one for new/established gas station/retail business owners and the other for young people looking to start a new business. Gary Pasricha of Pasricha & Patel Law Firm welcomed ATS Environmental Services to share with audience information on what challenges owners of gas stations come across in regards to the environment. He also gave a framework on statistics people should be aware of when buying a new gas station.
Sunny Kaila, president of IT By Design, gathered the younger people and aspiring business owners in a separate room to discuss the skills necessary to build a business. Here is a link to his presentation. He was joined by a panel of successful entrepreneurs who run successful retail operations throughout NJ. They shared their business successes with the crowd and answered questions from the audience.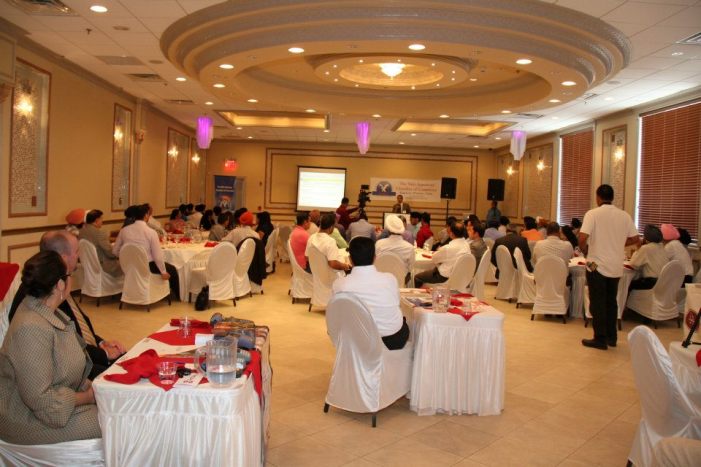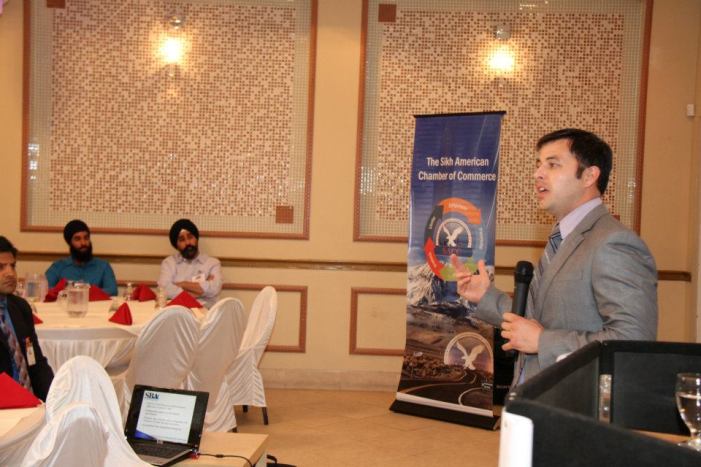 Following the presentation many people networked with each other and ate a great lunch courtesy of Mausam restaurant. It was a great afternoon and look forward to more events in the near future.
We would like to thank all of our sponsors and others who were in attendance.
Soon we will be having our FIRST EVENT in NYC!!! Look out for more details!!!!
Feel free to share this with your friends on facebook and twitter.
For more information on the SACC:
visit http://www.sikhamericanchamber.org/ or
call us directly at (732) 379-6180.
---------------------------------------
About the Sikh American Chamber of Commerce:
The Sikh American Chamber of Commerce (SACC) is a non-profit organization comprised of a cross section of Sikh American member businesses ranging from sole proprietors to large corporations and conglomerates.The Sikh American Chamber of Commerce was established in 2011 with the vision to bring together Sikh American Businesses and Professionals in the spirit of enterprise. Our goal is to provide a forum for effective business networking, promote entrepreneurship within the community and assist other Sikh American professionals in the continued growth of their business. It is through these business initiatives that our Sikh American community may thrive.