Obituary
Wed. 18th May 2011: 
Southampton's Sikh community to remember Kabul Singh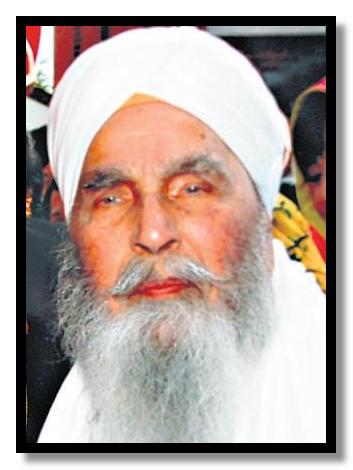 R. I. P.


HUNDREDS are expected to attend the funeral of a founding member of Southampton's Sikh community tomorrow.
Mr Kabul Singh, pictured, who moved to the city in 1956, died on Sunday, May 8, aged 95.
Mr Singh was one of four original trustees at Southampton's oldest gurdwara, the Gurdwara Nanaksar, in Peterborough Road, where he later served as President.
One of his first jobs involved helping to lay the gas line in the city, before going on to work on the construction of the M1 motorway.
Mr Singh leaves two daughters, four grandchildren and five great grandchildren.
One of his grandsons, Onoop Dayal, said: "He will be a big loss, obviously to our family and to the community as a whole.
"He was one of the founders of the gurdwara and was a hero in all of our eyes."
The funeral will take place from 10am at the Wessex Vale Crematorium, before a ceremony at the Gurdwara Nanaksar from noon.