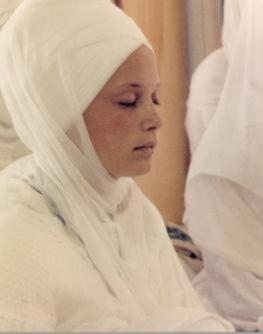 Friends! On December 1st, on Oprah's Super Soul Sunday a short film about me will be featured during the program. It is the first in a series called "I Believe", in which many faiths and walks of life will be presented. Our intention was to bring out the universal messages of what it means to be a Sikh, a Kundalini Yogi, and householder that apply to all of us in our journey to experience inner and outer peace. Hail Guru Ram Das and Heal the World!
- Blessings, Snatam Kaur
This Sunday Oprah sits down with bestselling author and TED prize winner Karen Armstrong who shares her groundbreaking insights into the world's great religions. After conducting decades of research, Karen reveals the thread that she says is common to all the world's great religions:  compassion.  In our perilously divided world, she says we need to live more compassionately now more than ever.   In her book:  Twelve Steps to a Compassionate Life, Karen outlines simple practices anyone can do in hopes of making a lifelong commitment to creating a more harmonious world. Whether you're waiting in line at the supermarket or sitting at your desk at the office, we all can put ourselves in another person's shoes and offer them our understanding and respect.
Plus, the first in a series of short films about what people believe.  Musician Snatam Kaur shares how her Sikh faith has shaped her daily life and her music in the Super Soul original short Snatam Kaur: I Believe
On "Super Soul Sunday," Sikh singer Snatam Kaur is opening up about how a painful childhood experience led to a stronger relationship with her higher truth. Watch this sneak peek as Snatam takes you inside her faith as a Sikh and her career as a spiritual recording artist.
Learn more about Snatam at SnatamKaur.com