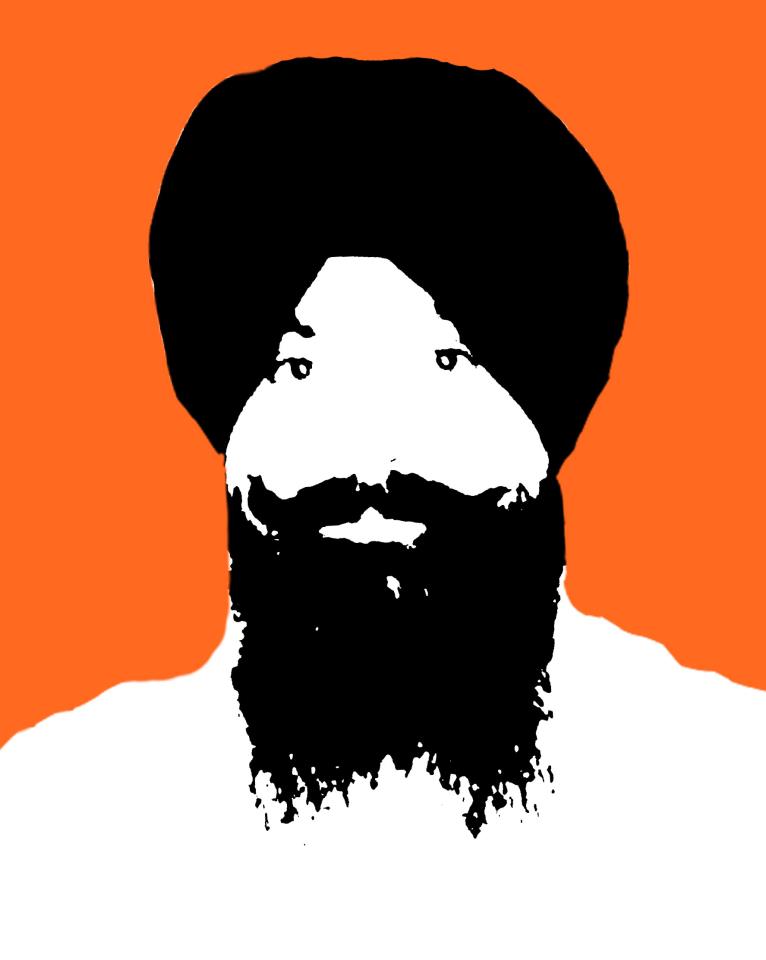 Kaum shaheed Guru dey buhey
Kar suthee Ardasaan

Nation at the Guru's door
I was asleep after Ardas
These lines penned by the Panth's last poet – Harinder Singh Mehboob.  These lines ring true today, as they did nearly three decades ago.
It is the blood of the martyr that stirs a slumbering nation; it is the blood of the martyr that scares those in their palaces of power.
Bhai Balwant Singh Rajoana has shaken the Sikhs.  From London to Ludhiana, from Surrey to San Francisco, Sikhs are showing that the spirit of the community is not dead.  We are not so focused on elections, careers, wealth, and family to forget the soul of the nation.
Although well-intentioned, I have seen some Sikhs circulating various petitions asking for clemency or a stay on the execution.  They may not have read Bhai Sahib's own words – he is calling to become a Shaheed.  I humbly request people to stop circulating these petitions.
Punjabis and Sikhs in music and in conversations often lament for "another Bhagat Singh" or another Jarnail of the Panth.  The wonder of the Shaheed stands before us.  He asks not for leniency, but he asks to be embraced in the arms of the Guru as he marches to his wedding day on March 31, 2012.  He has proudly admitted his actions and seeks judgment not from the courts of tyrants, but only from the Court of the Timeless.  We are to celebrate that one Sikh stands tall with dignity, his dastar, his smile, and his Guru.
Others online have called for Ardas, akhand paaths, simran, and kirtan.  All this is wonderful and should be done.
However, Bhai Sahib Balwant Singh Rajoana has called for something else….
He has called ALL SIKHS to fly Kesri flags on March 31, 2012.  Please tell your friends and family to fly the flag from their dorm rooms, homes, apartments, businesses, and offices.  Share your pictures on the internet and social media so that we take strength from one another.  As our last Panthic Jarnail repeatedly reminded us – We are NOT a minority; we are nation.

The reason for Bhai Sahib's request is in the essence of Sikhi.  Shaheedi is not the act of an individual, it is a 'witnessing' of the 'wonder of the Guru.'  It is to be shared and to be a public event.
Sikhs in Punjab have mobilized.  To those that have oft-heard naysayers state that Sikhs in Punjab "don't care", show them the pictures of the crowds of youth that came out in Ludhiana from their colleges to show their support.  The Shaheed's blood has woken them.
The Sikhs in London left their schools, work, jobs, and other responsibilities to come together at the India High Commission and express their solidarity with Bhai Sahib and to shout their voices at Delhi that we will have justice. (pagh salute @BlightySingh)
The Sikhs on the west coast of the United States will form a sangat tomorrow at 12pm at the Indian Consulate at 530 Arguello Boulevard in San Francisco, CA.  Buses will depart from Gurdwara Sahib Fremont at 10:30am;Gurdwara Sahib San Jose at 10am; Gurdwara Sahib El Sobrante at 11am; from Stockton Gurdwara at 9am; and from Yuba City (Tierra Buena) at 8:30am.  PLEASE TAKE THE DAY OFF!
For more information – please see the following facebook group – (pagh salute: @randep)
The palaces of power are shaking.  Bhai Rajoana has called out the corrupt traitors (gadaar) and politicians to take a stand on the last Ghallughara.  The Prakash, the Sukhbirs, and Manpreet Badals quake; the Sant Samaj and all these so-called Panthic jathebandis tremble; their cronies sitting on the seats of SGPC president and even the jathedari shiver and beg to stall.  The role of these men, as has been the case of their entire careers, is to delay, defer, and keep their kursi.  They fear the Shaheed.  They fear a man of convictions, for they have none.  They have coffers of money, but no soul.  Do not look for action from jathedars, politicians, and 'leaders.'  They do not lead.  They fear and caution against the violence of Sikhs, but give promotions to the murderers of Sikhs.  The Guru has given you the spirit to take collective action.
I have seen messages on facebook and other forums meant to divide and splinter.  I see Babbar Khalsas claiming one that was never theirs.  I see bickering and fighting.  This is the time for unity, power, and determination.  We stand united for justice.  Tell Delhi Takht that we have not forgotten.  Our pagh holds tall and we are 20 million together.
We stand together at the threshold of momentous moment in our collective history.  We stand at the Guru's buhay (door).  We are being awakened by the martyr.  This is the wonder (gazab) of the Shaheed.
On March 31, 2012 fly our flag high: