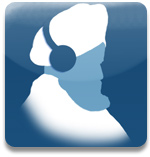 Today SikhNet released the new SikhNet Radio Gurbani mobile app in the Android market. We previously release a version for iPhone/iPod devices and have since developed this second application for mobile phones running the Android operating system.
It allows fast, easy streaming of all 18 existing SikhNet radio channels directly to your mobile phone through a WIFI (wireless) internet connection or using your mobile data network connection.
Listen to live kirtan from Gurdwaras around the world, including kirtan from Harmandir Sahib (Golden Temple) in Amritsar, India.
You can listen to music in the background while you use other applications.
For SikhNet Radio channels 1-5 you can view the title/artist name of the Gurbani that is currently playing.
Many of the channels have multiple quality streams so if you have a slower or faster internet connection on your phone you can adjust the setting to optimize your listening experience.
Now you can easily listen to SikhNet Radio anytime and anywhere you go. This includes the five main SikhNet Gurbani channels plus eleven live Gurdwara audio broadcasts from all around the world. Music can be streamed in high bitrate for the best sound quality, or in low bitrate for when your data connection is slow. Android version 2 or higher required to run the app. It won't work on older versions of Android.


To download the app go to the Android "Market" application on your mobile phone and search for "sikhnet".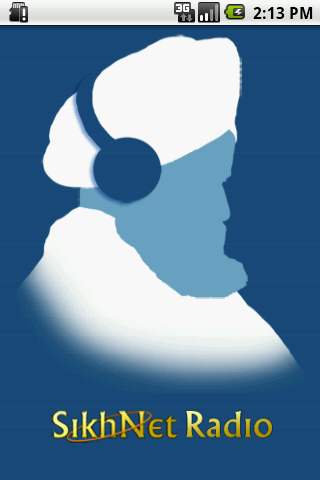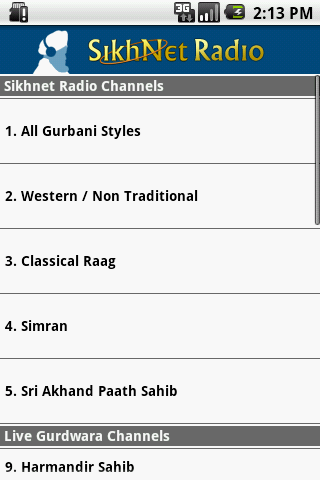 If you use this application and enjoy it please support SikhNet with a donation so that we can continue to provide services like this. Without support from Sangat we would not be able to make these apps or would have to charge a fee for them.
SikhNet is an 501c (3) educational non-profit organization and is supported almost entirely through your generous donations. Please donate now to SikhNet
Streaming SikhNet Radio may also work  on other mobile phones using your default media player. You can test some of the below links on your mobile phone to see if it works for you.
- SikhNet Radio Mobile Page 1
- SikhNet Radio Mobile Page 2
- Nokia Internet Radio