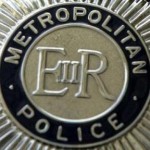 LONDON, UK (July 16, 2012) – This weekend tens of thousands of Sikh gathered to celebrate Parkash Smagam in Hayes, West London. This year the youth had many issues on their minds with quite a lot of talk about the recent incident in Greenwich, South London, involving two elder Sikh Women being stopped and harassed by police.
Sikh24 reported breaking news regarding the harassment of two Sikh women, one of whom is in her 80's, and the alleged assault of the other woman when a police officer reached at her traditional Punjabi dress, pulled it up and pulled out her Kirpan, one of her five Sikh articles of faith.
The Kirpan along with the other 4 K's are not parted with by Sikhs at any time–they keep all 5 K's, including the Kirpan, on their person at all times. As per UK law, there is no issue with wearing all 5K's.
The incident has left Sikhs in the UK shocked, but youth are more concerned about the lack of a response from the Metropolitan Police that had been seen as one of the most diverse police forces in UK. Sikh Youth at the Parkash program told Sikh24 they were shocked at what had happened.
Speaking to young people at the Parkash Smagam this weekend, we met Sunny, 19, who told us, "I can't believe what happened, that could have easily been my mum and grandmother. We are angry at why the police officers are allowed to carry on as nothing has happened. They way in which they acted was not only racist but they had no right to grab and pull out her Kirpan."
Ranjodh Cheema commented, "Some of the youth are calling for protests, if this had been [a] couple of Muslim women, or had they been of another race, we could have seen protests by now. Look at [the] London Riots and what happened after [the] police shooting. The police have done wrong and now are brushing it under [the] carpet. We want a proper investigation and public assurance this cant happen again."
Sikh youth have said they will organize national protests within days unless the Metropolitan Police hold independent investigation and hold the officers to account for their actions.