Sikh Mental Health Professionals and Community Leaders Join in Dialogue with White House on Mental Health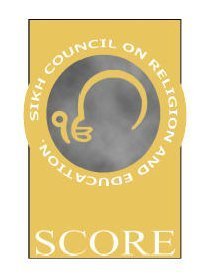 Washington, April 25, 2013: The Sikh Council on Religion and Education (SCORE) worked together with Vice President Joe Biden's office to gather a collection of mental health specialists and community leaders from the Sikh community to start a dialogue regarding the way the Sikh community should handle mental health issues. This dialogue took place over a conference call recently.

The following individuals participated:

Dr. Amarjot Singh Narula, Secretary, North American Sikh Medical & Dental Association and Medical Director, Community Mental Health Center in New Jersey;

Dr. Sarabjit Singh, Psychiatrist, community activist and Youth teacher at Guru Gobind Singh Foundation, Rockville, MD;

Dr. Jasbir Singh Kang, Physician, community leader, and Secretary of County Hospital in Yuba City, California;

Jasbir Singh Bhatia, Community leader in Orlando, Florida;

Dr. Kirpal Singh, Psychiatrist and community elder statesman, Daytona Beach, Florida;

Parvinder Singh, Community leader in Atlanta, GA;

Gagan Kaur Narang, Community leader, Rockville and Youth coordinator, Guru Gobind Singh Foundation, MD;

Gurmeet Sodhi, TV anchor and community leader, Sikh Center of Glen Cove, Long Island, NY;

Guru Roop Kaur, Community leader, Phoenix, AZ;

Dr. Balbinder Kaur, Psychiatrist in Kensington, MD; Dr.

Rajwant Singh, Chairman, SCORE, MD;

Narinder Bir Singh, Community leader , San Francisco, Bay Area, CA;

Dr. Gurinder Pal Singh, Gurdwara School teacher and community activist, San Jose, CA;

Pushpinder Kaur, Gurdwara School official, San Jose, CA;

Dr. Neena Gurpal Singh, Clinical Associate Professor at the Medical College of VA.  I am also a Staff Psychiatrist at the Chesterfield CSB, Richmond, VA;

Dr. Surinder Kaur Dargan, Psychiatrist and Community leader in Orange County ,Los Angeles, CA;

Dr. Jaswinder Kaur, Psychiatrist, Los Angeles, CA;

Dr. Jasjeet Kaur Singh, Staff Psychiatrist (Adult, Child & Adolescent),WOMACK Army Medical Center Ft Bragg, NC 28303;

Jasvir Kaur Singh, pharmacist from Chicago who has experience in disaster relief efforts and have coordinated trauma relief efforts in Thailand (Tsunami), Oak Creek , and Atlanta.

Pavanjit Kalra,  Sikh clinical psychologist from Colorado with specialization in cross-cultural trauma. Founder of Sikh Healing Collective, the mental health relief effort created specifically to respond to the needs of the Sikh community in Oak Creek following the shooting.
Since Gurdwaras are such an integral part of Sikhs' lives, they should be at the forefront of helping their constituents handle mental health challenges. As Dr. Kang said "we all need to push for our Gurdwaras to become resource centers for our community rather than just places for [praying]."
According to Dr. Neena Gurpal Singh, Gurdwaras can take a step in the right direction by allowing people to "have [access] to the respective Gurdwaras resources for help in times of need. This should include mental health professionals [and] also means of accessing health care and medication for those who have no insurance."

"Being in Gurdwaras, there will be a touch of [spirituality] and people in the community will be comfortable and have trust to approach [people with some sort of training] too. It will also enhance their confidence about themselves knowing that there is someone from their own roots whom they can approach with their problems," Leena Singh Bedi said. "The secret for keeping a healthy community lies in the help from within the community itself."

While having access to the correct resources is a huge step forward, it will not make a difference if people are too hesitant to ask for help. "Sikh patients are not fond of psychotherapy and rely more on medications when it comes to treatment [because of the stigma and shame that comes from opening up to someone]."

Gurdwaras need to first "educate some of the parents about how important it is for them to take their [children] for regular medical checkups as well as give them the right education," Bedi said.

Dr. Surinder Kaur Dargan shared how the Sikh Center of Orange County, has recently launched regular sessions for community members on mental health. Many people have sought help but confidentiality is the key to create confidence. She also elaborated on the effects of bullying on Sikh children and stated that it predisposes them to depression and anxiety.

Reluctance to seek help regarding mental health is not limited to the Sikh faith. People around the world feel the need to keep their illness private.

Jasvir Kaur Singh, a trauma counselor who counseled families of the victims of Oak Creek and also the families in Atlanta after the deaths of a Sikh family linked to mental illness, said, " There is such a hunger for mentors and education and we need to fill in that gap. Once people see our compassion, they will feel comfortable to reaching out to us for help. Right now, no one feels comfortable because they feel judged…got a long way to go but every step helps us get there."

"The sense of shame and secrecy associated with mental illness prevents too many people from seeking help. That's why, this past January, the President Obama directed Cabinet Secretaries Sebelius and Duncan to launch a national dialogue about mental illness with young people who have experienced mental illness, members of the faith community, foundations, schools, and many other groups that work with youth," said Stefanie Feldman, Policy Analyst in the Office of Vice President Biden. "Organizations from across the country and various sectors of society are being invited to participate in this important conversation regarding negative attitudes toward individuals with mental illness, fear or shame that may be associated with having a mental illness, as well as the lack of information or misinformation about mental health and services."

Dr. Rajwant Singh, Chairman of SCORE, stated, "We are highly appreciative of Vice President Biden for including Sikhs in this important dialogue which is a significant issue for so many of our fellow Americans. We are committed to work with the President Obama in keeping mental health as a priority on the national agenda."
Stefanie Feldman thanked SCORE and said, "We thank SCORE for pulling together this truly outstanding group of people for today's call. It was a very informative conversation and sounds like there is both good work already occurring and a lot of interest in continuing this dialogue."


This report is compiled and edited by Guransh Singh, Potomac, MD. He is an online opinion editor of Churchill Observer
SikhNet Email Lists:
Over 33,000 Sikhs all over the world enjoy SikhNet emails. Select the emails you would like to receive.