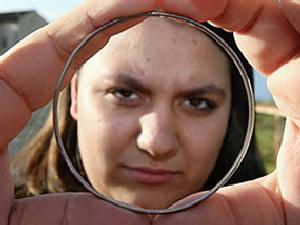 Brave Sikh school Sarika Watkins-Singh eventually won her desire to wear her Kara in July 2008, she was dismissed from school, then faced months of studying alone, but eventually High Court supported her rights.
Now her school faces legal bills of £200,000, it is also believed Sarika herself may have a cheque from the education bosses, who have been ordered to pay the student banned from wearing the Sikh Kara bangle damages believed to be at least five figures.
Aberdare Girls' School, in Aberdare, Wales, is reeling from the bill, which includes an invoice from human rights group Liberty, who brought the case on behalf of Sarika Watkins-Singh, 15.
The school's own legal fees top £76,000. The school denied any racial discrimination and Ms Watkins-Singh spent nine weeks being taught in isolation because the bangle was against its uniform policy.
Miss Watkins-Singh won the case after a three-day hearing last June, in which her exclusion was ruled to be "unlawful".
The school, with an annual budget of around £2.2million, has already paid £60,000 to Liberty but disputes an extra bill of £80,000, the Daily Express reported
TaxPayers' Alliance spokesman Mark Wallace said: "This case means a headache for the taxpayer who will ultimately be forced to stump up."
He added: "This just emphasises the need for schools to be given full control of their rules and regimes without risk of politically correct enforcement. The problem in this case arose because of interference from other parties."
Ms Watkins-Singh's case caused controversy last year when it emerged that she had been excluded from school.
In November, it was thought that the legal bill would amount to the school's £76,000 costs.
But now campaigners say the school should never have taken the battle to the High Court."