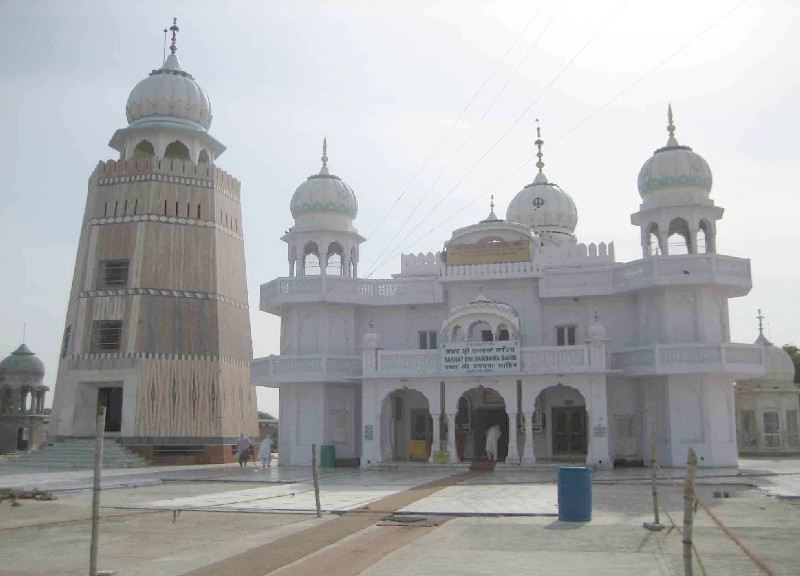 Amritsar, August 28: A three-day nagar kirtan to mark the 305th Sampooranta Divas "(compilation of Sri Guru Granth Sahib" commenced from Akal Takht today. The holy procession, led by the Panj Pyare, would proceed towards Takht Sri Damdama Sahib, Talwandi Sabo, in Bathinda district.
Akal Takht Jathedar Giani Gurbachan Singh performed the ardas, after which Guru Granth Sahib was escorted to Ghanta Ghar by the devotees, led by the Panj Pyare, before installing it in a well-decorated palki (vehicle).
The Jathedar said the SGPC had scheduled to organize various programs to commemorate the occasion at Takht Sri Damdama Sahib on August 30.
The SGPC secretary, Dalmegh Singh Khatra, said the holy procession would pass through Tarn Taran, Naushera Pannua, Sarhali, Harike, Makhu, Jeera, Talwandi Bhai and culminate for the day at Gurdwara Shaheed Ganj Sahib, Mudki. On August 29, the procession would leave for Faridkot, Kot Kapura, Jaito and move to Gurdwara Sahib Gobind Nagar Patshahi Dasvi Haaji Rattan at Bathinda for a night halt.
The next morning, the procession would start its journey at 8 am for Kot Shameer, Kailevaandar, Jiyoun Singh Wala and Bhagivandar before reaching its final destination, Takht Sri Damdama Sahib, around 10 am.