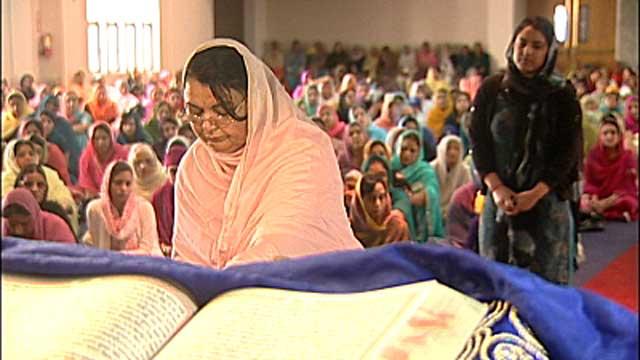 Apr 10, 2011 WEST SACRAMENTO, CA. : - The Sacramento Sikh Temple opened its door to the local media Sunday afternoon for a tour of the temple in an effort to build better education and awareness.
The Gurdwara Sahib Temple's Langer Hall is open 24 hours a day, seven days a week offering free meals to anyone in the community. On a typical Sunday, the hall serves more 4,000 meals.
SLIDESHOW: Take a tour of Gurdwara Sahib
The Sikh community showed the public how they pray, share food and celebrate.
"We are American-Sikhs," Gurdwara Sahib spokesperson Darshan Mundy said. "Only our look is different. People think we are like these people, the Taliban. We have nothing to do with that. The Sikh religion is very peace loving. We love this country."
The temple is located at 2301 Evergreen in West Sacramento.
The tour leads up to American-Sikh Celebration Day on Wednesday, April 13 at the state Capitol's west steps.
WEB EXCLUSIVE: Mundy talks about the Sikh religion in the videos below:
What people should know about the Sikh religion?

What is the Sikh religion based on?

Why did the temple hold a tour for the community?

Mundy comments on violence against the Sikh community:

How can people learn more about the Sikh religion?

News10/KXTV