Hi Everyone,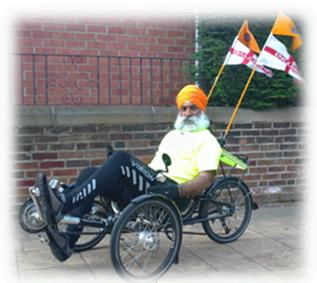 Bet you're ready for the summer break. I can't wait because on the 26 July I start my Lands End to John O'Groats bike ride!
Yep, its about 1000 miles and I'm really looking forward to it.

Raising money for charity- Great Ormond Street Childrens Hospital - Parkinson's Disease - SikhNet
It's a long shot but if anyone can make it to the start or end it would be brilliant to see you there. I leave LE at 9.30am on Monday the 26th and get to JoG say 4pm on Friday the 13th!!!

Once I've completed the journey I hope to travel to schools to tell my stories of my adventures. I also want to raise environmental awareness and some cash for three charities that are close to my heart. If you think this would be something exciting for your school please contact me as early as possible so that I can plan my schools itinerary for September. Of course I shall be travelling to your school by bike!!
 Any sponsorship donation is greatly appreciated and on behalf of the charities I thank unreservedly.
I will upload my pictures on
my website
, but please do keep in touch to see how I'm doing.