An Appeal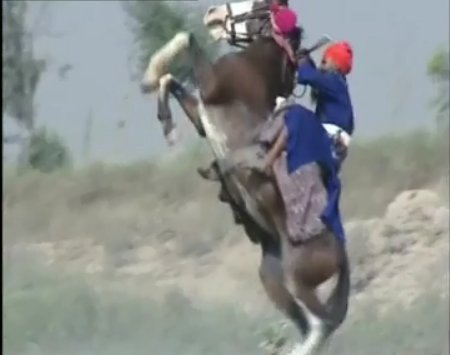 This is the first film of its kind. It is a 43-minute long documentary on the Rise of Khalsa. The purpose of this documentary is to inform and educate a wider range of audience using high quality film making techniques. This kind of media, these days, is the best to reach the general public. This film has also proved very effective in connecting our youth to their roots and is also appreciated by the non Sikhs.
This film was screened at New York International Film Festival, where it received a lot of interest and appreciation.It has also won there the best international director for documentary award . We have also screened this film in good number of Gurdwaras in California, Chicago, New York, Indiana,Toronto and UK.You will be glad to know that this film is also going to be dubbed in Spanish. Further the film has got very interesting never seen before footage .These films are produced by a non profit organisation registered in India called Sikh media society.
Please view the following two links for preview:
http://www.youtube.com/watch?v=Gh3JsIfwUBc (Panjabi version promo)
http://www.youtube.com/watch?v=ez1bMLGip2k ( 2.50 mnts, review of film by a non-Sikh)


Kindly support us to take up such kind of projects to further heights and help us to screen this film in Gurdwaras and Sikh Centres in USA, Canada, Europe, Australia and New Zealand. Malaysia and Singapore..
Gurufateh Ji,
Jagmeet Singh Samundri and Daljit Singh
0208 445 1534 or mobile 0795 808 6735 | 0091 9967973004
Following is the promo of the film which is under production. Its the biggest ever film on Sikh history.
Promo of upcoming film MARTYRS
http://www.youtube.com/watch?v=0bR7-5iGVRw