PUNJAB GOVT. TO CONFER PUNJAB 'RATTAN AWARD' ON LATE GEN. JAGJIT SINGH ARORA & MARSHAL OF INDIAN AIR FORCE ARJAN SINGH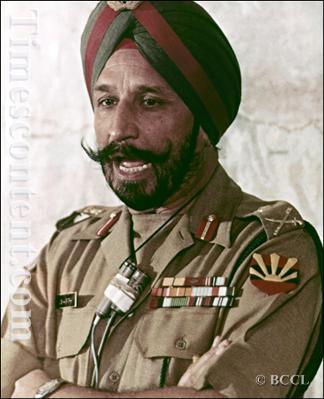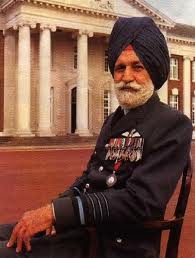 CHANDIGARH, FEB 10 (Bharat Sandesh News):- IN recognition with the distinguished services of late Lt. Gen. Jagjit Singh Arora Padam Bhushan, PVSM and Marshal of Indian Air Force Arjan Singh, PADMA Vibushan, DFC for defending the boundaries of our country, Punjab Chief Minister S. Parkash Singh Badal has announced to bestow 'PUNJAB RATTAN AWARD' on these two dynamic and vibrant Punjabis. The Chief Minister while approving the proposal of awarding this honor mentioned that their contribution to the national scene will be ever remembered and the future generations will continue to get inspiration from the life, sincerity and commitment of these national heroes.
It may be recalled that Lt. Gen. Jagjit Singh Arora Padam Bhushan, PVSM commanded 2 Punjab Regiment during the year 1947-48 hostilities. He saw active action during 1962, 1965 and 1971 operations. During the 1971 Indo-Pak War, Lt. Gen. JS Arora was the Eastern Army Commander entrusted with the operations in East Pakistan (now Bangladesh). It was his military genius that saw the occupation of 55,000 square miles of territory and over 93,000 Pakistani soldiers being taken as prisoners of War. The historic surrender by Gen. AAK Niazi of Pakistan Army before Lt. Gen. JS Arora is etched in every Indian's memory. For this contribution to the liberation of Bangladesh, Lt Gen JS Arora was awarded 'Bir Pratik' by Govt. of Bangladesh.
Lt. Gen. JS Arora has been an outstanding soldier, and a Parliamentarian who always championed the cause of the people Punjab. He has been a role model for many generations of Soldiers and Punjabis.
PADMA Vibushan, Marshal of Indian Air Force Arjan Singh's flying career started in the North West Frontier Province, where he excelled in as air combat. During the Second World War he commanded No.1 Squadron (Tigers) at IMPHAL from February 1943 to November, 1944. The tactical reconnaissance and close support of No.1 Squadron under Sqn Leader Arjan Singh was greatly appreciated by the 33 Corps.
On 1 August, 1964, Air Marshal Arjan Singh assumed the charge of Chief of the Air Staff, in recognition of his leadership, qualities, experience and dedicated services to the Nation, at a young age of 45 years. During the Indo-Pak war in September, 1965, it was the resolute leadership of Air Marshal Arjan Singh that blunted the Pakistani Air Force and turned the airwar in favour of India. For this dedicated services and outstanding leadership, Air Marshal Arjan Singh was awarded the Padma Vibushan in 1965.
Air Marshal Arjan Singh retired on 15 July, 1969 after a long and chequered career in the Air Force and the service to the nation. After his chequered Air Force Career, Air Marshal Arjan Singh embarked on a Diplomatic career serving as Indian Ambassador to Switzerland between 1971-1974, Indian High Commission to Kenya from 1974-1976. After his return to India, Air Marshal served as the Lt. Governor of Delhi, a period that is associated with clean governance of Delhi.
In a career spanning over six decades Marshal of the IAF Arjan Singh has been a model representative of Punjab. This outstanding personality has always glorified the State of Punjab and represented it as its Brand Ambassador.