New "Amrit Vela" album released by GSA
The album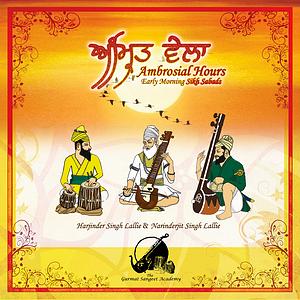 "Amrit vela" (the ambrosial hours before dawn) is the first album release by the Gurmat Sangeet Academy. The album focuses on a number shabads composed by the Sikh Gurus in early morning ragas. The album is quite unique in that the kirtan is accompanied by traditional Sikh instruments, most of which are not seen on Sikh kirtan stages today and each shabad is performed in the raga that it is originally presented in within the Guru Granth Sahib.
The Album focuses on the emotions and moods that one may experience in the early hours of the day. Each shabad has been performed in the Raga that it was written in by our Gurus and reflects the sense of devotion and spirituality commonly associated with the Amrit Vela.
About us
The academy directors – and lead artists/composers are two brothers: Bhai Harjinder Singh Lallie and Bhai Narinderjit Singh Lallie.

They started performing kirtan as young as 6 years old, as Harjinder grew up he began to focus his attention on the ragas of the Guru Granth Sahib. It was through the influence and motivation of inspirational ragis such as:


Baljit Singh Namdhari and the Namdhari Sangat
Bhai Avtar Singh Ji,
Bhai Balbir Singh
Bhai Dharam Singh Zakmi,
That they gained an awakening which motivated them to further and more fully explore raga, tanti saaj and in particular the Gurmat Sangeet style of kirtan. They began their classical training in the 1990s and have spent their time ever since under the guidance of ustads such as Pandit Sharda Sahai, Ustad Surjit Singh Aulakh, Ustad Surinder Singh Sond and Ustad Baljit Singh to name a few. It is to these ustads that they have dedicated their first album as a humble gesture of appreciation and respect for the priceless knowledge, guidance, gian and tuition that they have provided.

Who is GSA?
The Gurmat Sangeet academy is a "not for profit" organisation and has been in operation since 1998. Their main aims and goals are


To teach and promote tanti saaj (stringed instruments) and the Gurmat Sangeet style of kirtan.
To organise Sikh classical concerts to promote this style of music and raise awareness throughout the UK
To develop a wider understanding of the traditions and history of Sikh music through professional research and good quality research out put
To produce audio and video material to create archives for future generations to utilise so the traditions of Sikh music stay alive
During the twentieth century, kirtan became increasingly influenced by both internal and external pressures such as the growing popularity of popular music (film, bhangra etc). Sikh ragis were directly influenced by this and this led to a deterioration in upholding our musical traditions leading to a near extinction of particular Sikh instruments, reets (musical renditions and tunes) and even the rendition of some of our ragas. The Gurmat Sangeet Academy set out to reinvigorate these styles and in particular to raise awareness of the traditional style of kirtan.
Bhai Harjinder Singh Lallie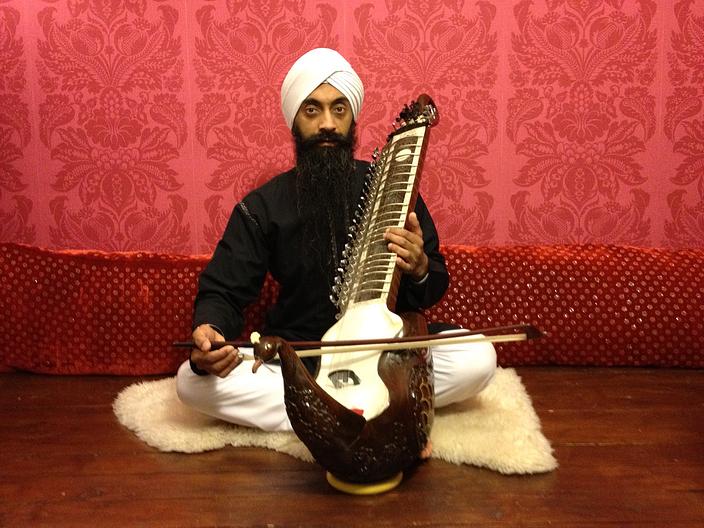 Bhai Narinderjit Singh Lallie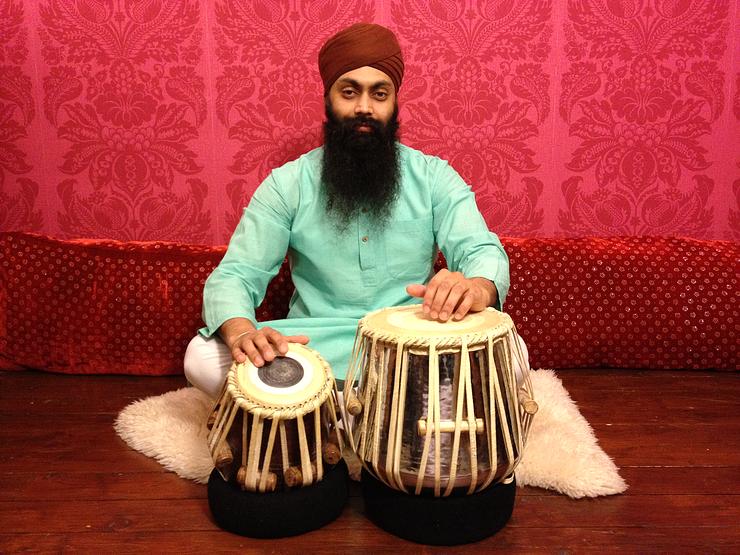 Sevadar credits:

Most of the artists on this album are UK born professionals who have been doing kirtan for most of their lives. GurmatSangeet would like to thank each volunteer for their time and dediction to the 'Amrit Vela' project


Ustad Surjit Singh Aulakh (Sarangi)
Gurpal Singh Shoker (second tabla)
Jatinder Singh Durhailay (Dilraba)
Anoop Singh Bhogal (Tarsehnai)
Baljinder Singh Rai (Rabab and sound engineering
Harminder Singh Dhinsay (Dilraba and Vocals)
Jatinder Singh Loyal (Dilraba and Vocals)
Saffron studios (final cutting/design and printing)
Furthermore we offer our hearts and minds to the Guru who has blessed us with this opportunity to pass on these teachings through Gurbani Kirtan.

To find out more about the Gurmat Sangeet Academy click here
The album is available on iTunes and Amazon.com as well as on CD. To purchase the new Amrit Vela album click here