A Bid to Highlight British Sikh Contribution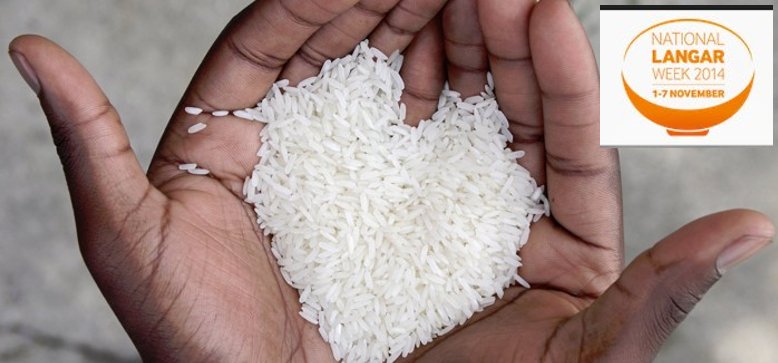 Thu, October 16, 2014: Having been in the news recently with their immense and celebrated contribution for Britain in WW1, how much do Brits really know about Sikhs?
National Langar Week which runs between the 1st and 7th of November, will be the first time in the UK that Sikhs will be holding events nationwide sharing the Sikh way of life via the institution of langar. Langar is the name given to a 500 year old system that was built to eradicate segregation and promote equality, regardless of gender, socioeconomic status or faith via the sharing the same food at the same level.
In Britain today, langar is being turned to as a source of basic need by the growing number of individuals and families who are living on the breadline. This year alone, food banks located all over the UK reported an unprecedented 163% increase in their use, with over 900,000 people using a food bank from 2013-2014.
A 2013 report showed Gurdwaras in the UK were struggling to meet the demand of the increase in those requiring free meals. Although there are a reported 423 food banks in the UK, these are not open every day from dawn until dusk unlike Gurdwaras nor can they provide hot meals.
Rupinder Kaur Virdee, co-founder of the Sikh Press Association explains, "Sikhs share the same British values as the rest of the country however as a community, the general British public just don't know much about who we are. We set up National Langar Week in order to open the doors to our communities as well as our way of life and what better way in which to do this, than by the sharing of food. We have a vast number of youth led Sikh societies, some of the largest Sikh Gurdwaras in the UK and community groups who will be holding special events up and down the country and we urge everyone to feel welcome and to take part in the activities".
Approximately 300 Gurdwaras in the UK serve free hot meals to all visitors, regardless of faith or ethnicity, for up to 14 hours a day, every single day of the year. Collated figures from within the Sikh community show approximately 400 tons of food (flour, lentils, rice, vegetables, salt, sugar and more) is used weekly, cooked and served by an estimated 10,000 of volunteers.
Globally, approximately 6 million daily meals are served globally in Gurdwaras and the provisions for langar are purely run on donations by Sikhs who volunteer, prepare, serve, cook and clean as part of their seva (selfless service).
"You're joking" - National Langar Week 2014 Promo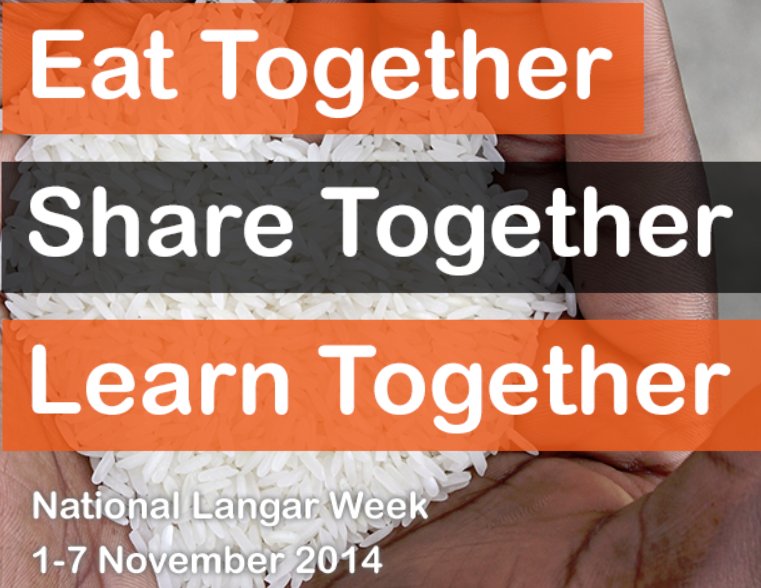 Published on Oct 4, 2014
Do the British Public know what #Langar means? It's in the Oxford English Dictionary! How will they know until we tell them?
Join us between the 1st - 7th Nov 2014 for #NationalLangarWeek as we open our arms and welcome the Public into our Gurdwaras for #Langar.
Gurdwaras across the whole of UK will be taking part. Contact us if your Gurdwara would like to join them. We'll be publishing leaflets for the Public and Posters for advertising as well as conducting a National media campaign to get the word Langar known across the Country. 
Background Simran by Gurbinder Kaur of Acapella Jatha.
Find out more about National Langar Week on www.langarweek.com Campaign by the Sikh Press Association www.SikhPA.com