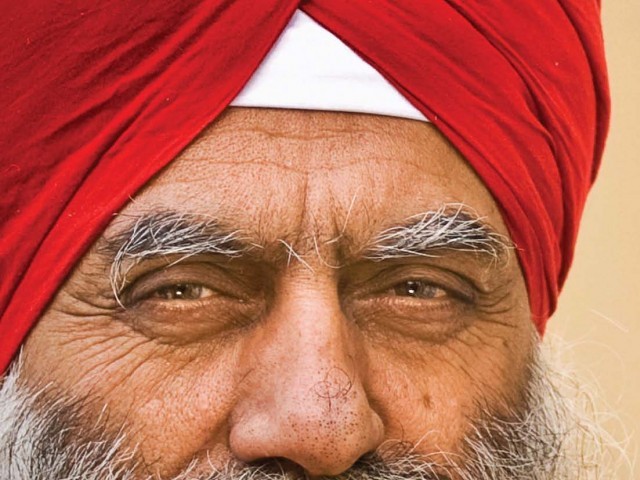 Chairman of the Sikh Naujwan Sabha Pakistan, Sardar Ramesh Singh. PHOTO: HUMAYUN M @ 18% GREY

KARACHI: A group of representatives met the newly appointed minority affairs secretary on Tuesday and acknowledged the department's decision to hold a seminar next month on their problems.
"We currently have no representative in the National Assembly or in the Sindh Assembly," explained the chairman of the Sikh Naujwan Sabha Pakistan, Sardar Ramesh Singh, while talking to The Express Tribune. This is one of the points they brought up at the meeting. One of their demands is that a seat be reserved for Sikhs in the upcoming senate elections.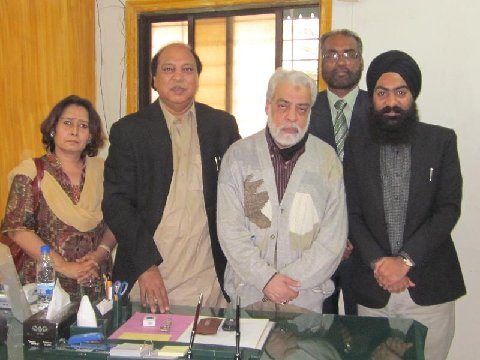 The demand for a Senate seat for Sikhs was raised when a delegation representing minority
communities met the new minority affairs secretary on Tuesday. Four new seats for minority
communities will be added to the 100-member Senate for the elections to be held on March 2.

A majority of members of the Senate are elected by lawmakers of the four provincial assemblies while some seats are filled on the recommendations of the government.
For his part, Christian representative and leader of the Pakistan Tehreek-i-Insaf, Michael Javed, raised the fact that the government has not been able to implement its decision to give non-Muslims 5% of jobs in its departments as promised. "Minorities are not being appointed on the seats reserved for them—and those who are appointed after a struggle, are discriminated against and treated very harshly by others," he said.
He also touched upon the state of the Sindh minorities affairs department, adding that it was sad to know that the secretary has no place to sit. "The minorities' secretary has not been given an office at the secretariat," Javed said. "He sits in a dingy corner at the excise barrack, and has no proper place to carry out his office work."
Mangla Sharma of the Pak-Hindu Welfare Council pointed out that parliamentarians are given financial aid for minorities but they don't use the funds properly. "They are not even in touch with us," he said. When asked to comment, the secretary for minorities affairs, Iqbal Bablani, declined to share any details and preferred to describe it as an internal meeting.
Published in The Express Tribune