R.I.P.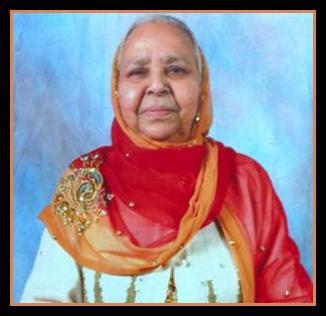 Jeet Kaur
Thursday 10th March 2011
:
Hundreds are expected to attend the funeral of a pioneer in Southampton's Sikh community tomorrow.
Mrs Jeet Kaur died on Monday, aged 78, after battling Lymphoma and Pneumonia.
After moving to the UK in the 1960s, Mrs Kaur became well known within the city's Sikh community, for her vast knowledge on the Sikh culture and was seen as a leading figure within the community.
She leaves behind four sons, seven daughters and 148 grandchildren and great-grandchildren.
Malkeat Singh, member of the management committee at the Gudwara Guru Teg Bahadur Sahib, said: "Certainly in my eyes she was considered 'Mother of the inner city Sikh community'.
"The love and wisdom she shared with everyone who had the fortune to have met her was unique.

Mrs Kaur will be sadly missed by everyone."
Her funeral will take place at the Gurdwara Guru Teg Bahadur Sahib, on Nichols Road, Southampton, from 8:30am.