A brief report on the progress of Langar-Paraguay
The langar initiative began operations on a daily basis on 1 December 2010.
Participants are mainly Kundalini Yoga Instructors and friends: Atma Dev Kaur is in charge of general organization and purchasing the different ingredients and materials (trays, etc.). Atma together with Sukhdev Kaur, Sat Pal Kaur, Dyan Kaur, Hari Gopal Kaur, Agochar Kaur, Hardev Singh, Sofía Romero Lovotrico, Nicasio Romero Lovotrico, and the Didi of Ananda Marga are the volunteers in charge of distributing the meals. Montserrat Romero and Giselle Romero occasionally help in the distribution of meals. Kenia Sanchez is in charge of cooking with the assistance of Nilsa Sanchez.
One hundred meals are prepared daily in Atma Dev Kaur´s home and are distributed by the volunteers in different places within the Asuncion and Greater Asunción Area according to the following schedule: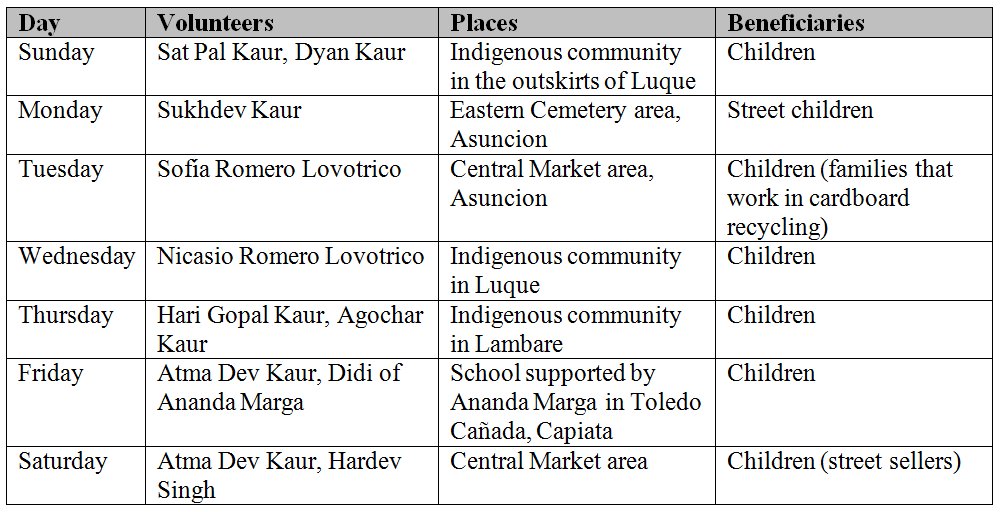 The initiative has a Facebook Group page at http://www.facebook.com/group.php?gid=147244365248&ref=ts and is participating since 1 April in 3HO´s Global Seva Project which aims at accumulating a total of 108.000 hours of service during this year. Some pictures following: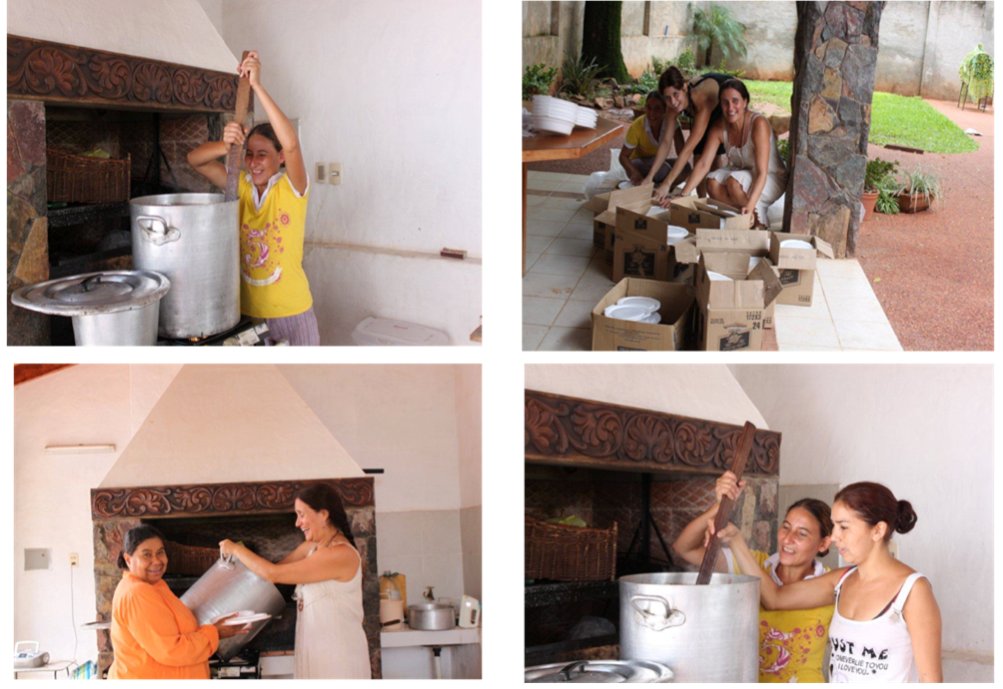 At Atma Dev's : Organizing and Cooking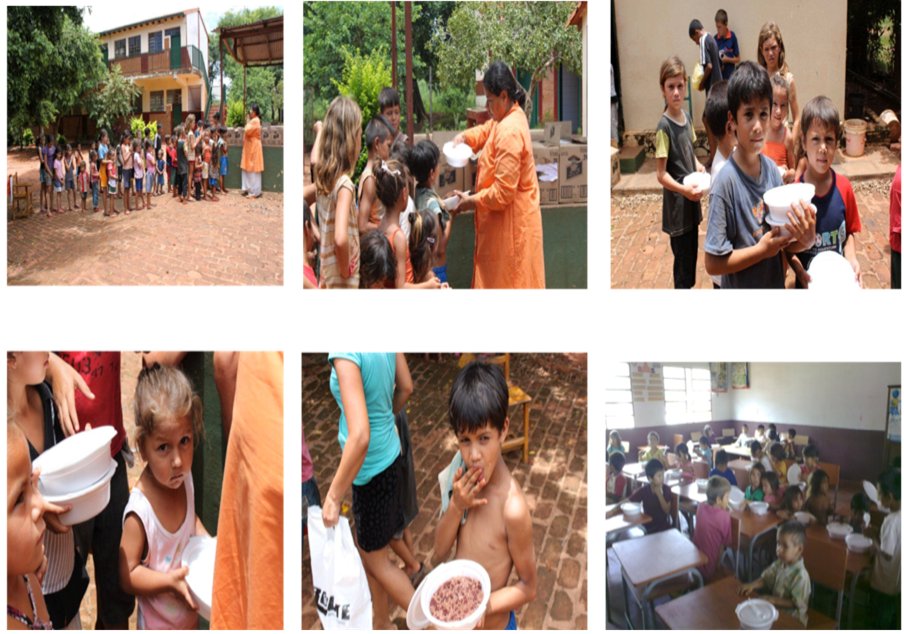 Toledo Cañada Primary School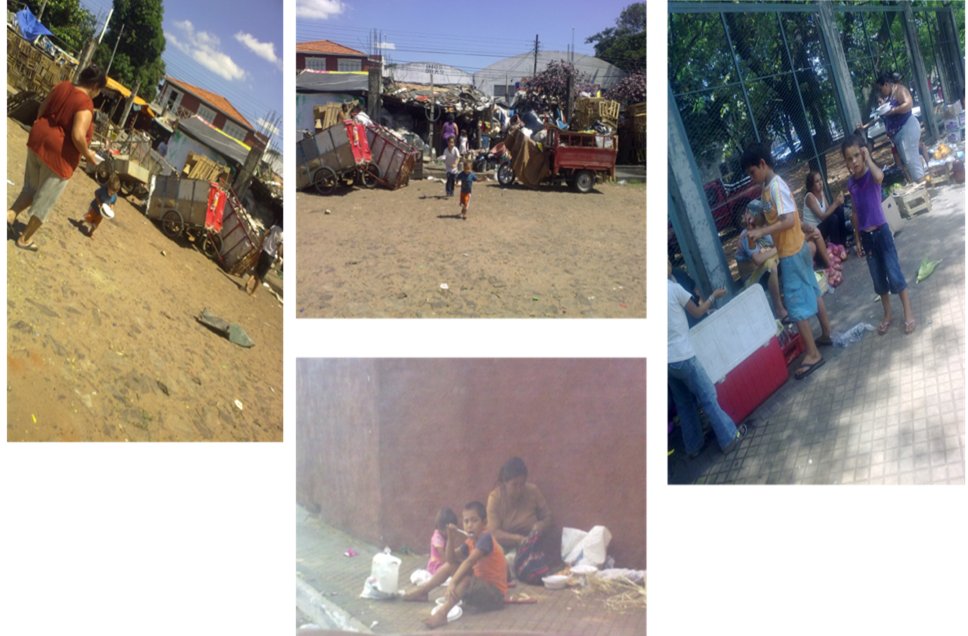 Central Market - Recyclers, Street Sellers and Street Children