In the spirit of helping Sikh youth become successful academically and spiritually, Khoj is announcing three scholarships, worth $1000 each, which each focus on the all-around excellence, humanitarian, or academic excellence of the students.
The first scholarship, Bhai Sahib Veer Singh Ji All-Around Excellence, is dedicated to the eminent Bhai Sahib Veer Singh Ji for his work as a poet, scholar, and theologian of Punjabi literary tradition. His words inspire Sikhs to strengthen their faith and lead a Sikh life. Students applying to this scholarship are asked to describe how Bhai Sahib Veer Singh Ji's life work has influenced Sikh society today.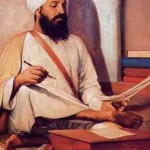 The Academic scholarship is inspired by the writer Kavi Santokh Singh Ji. Kavi Santokh Singh Ji was a poet and historian who wrote Sri Guru Nanak Parkash and Sri Gur Pratap Suraj Granth. Students with a strong academic standing are encouraged to apply. Applicants for this scholarship are encouraged to talk about Kavi Santokh Singh Ji's influential life work.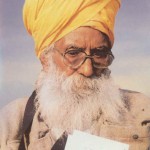 The last scholarship, Bhagat Pooran Singh Ji Humanitarian Seva Scholarship is to recognize those students who have gone above and beyond in their efforts to help their community through seva. Bhagat Pooran Singh Ji dedicated his life to selfless service of humanity through many environmental and benevolent activities. Students applying for this scholarship should write about his philanthropic efforts.
The Khoj scholarships encourage any Sikh students, 17-25 years of age, pursuing an undergraduate degree at a 4 year university in the US to apply. The application can be downloaded at khojretreat.com/scholarship. A complete application and resume are required for consideration. The deadline for the application is July 1, 2011 and will be read by a committee chosen by Khoj. Those candidates that are short-listed will be interviewed to determine the final recipient.
If you have any questions please feel free to contact us at [email protected]